Gay Wedding Videographer
Gay Wedding Videographer in the Greater Philadelphia Area
Celebrate love with Allure Films, the area's premiere Gay Wedding Videographer. After years in the industry, we have continuously celebrated all types of wedding celebrations. Our team is dedicated to capturing all of your memories and celebrating the love you share.
At Allure Films, are goal is to capture your love story. From getting ready to reciting vows to cutting cake, our team captures the best moments on film. Every wedding is unique, and we work with you to figure out the best angles, get the most important speeches, and film the love that brought you to your wedding day. Each film we create showcases the details that make you and your partner the perfect pair.
Capturing All Types of Weddings
For any type of wedding, we offer a variety of videography options. Whether your ceremony is traditional or contemporary, urban or rural, civil union or marriage, we know it's going to be gorgeous! Our team will work with you to find your best fit when it comes to wedding videographer services. Our dedicated staff will work closely with you, your partner, and your honor attendants, ensuring that we capture every moment of your special day.
Extravagant, Destination Weddings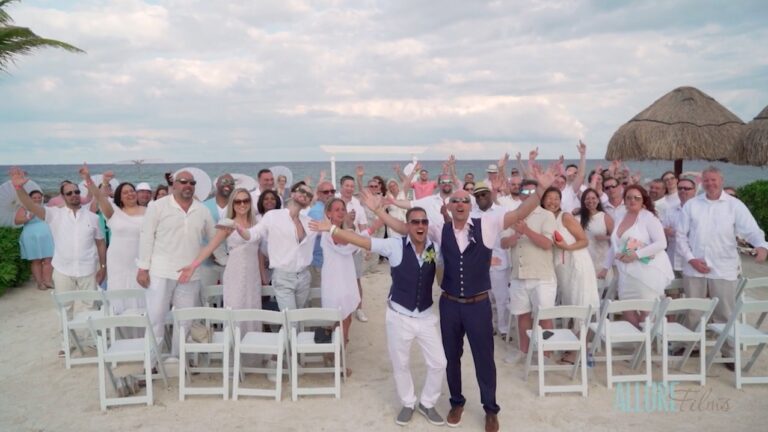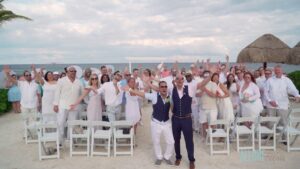 Allure Films is a dedicated gay wedding videographer. We have worked alongside industry partners and new friends to capture gay weddings across the Greater Philadelphia area and beyond. We traveled all the way to Mexico to help celebrate our friends' wedding at the Hardrock Riviera Maya. You can read all about it here. They had a unique beachside wedding with fireworks, energetic dancing, and show stopping decor.
Intimate, Home Weddings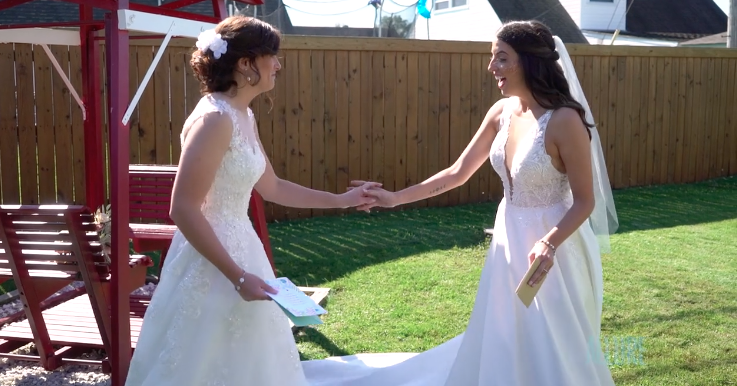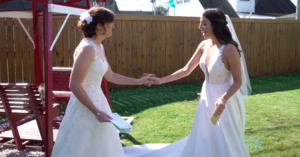 For a more intimate celebration, we captured Jessica and Sandra's backyard wedding day. We were able to capture their adorable first look, handmade decorations, and heartwarming speeches. For more details on their wedding day, you can read all about their wedding day here.
No matter the type of celebration you pick or where, we have you covered. Our team has filmed so many weddings over the years, with only your goals in mind. Wedding videography is one of the most important elements you can have for your big day. Relive each special moment over again when you rewatch your wedding film. We offer different length films for different occasions. Whether you want to share on social media, show a family member, or take a night to relive it like a movie with your partner, you have don't have to choose. With experience and dedication, Allure Films is Philadelphia's Gay Wedding videographer. With each new wedding, we move forward with the drive to keep celebrating every type of love.
Let Allure Films be there to document the memories that you will cherish for the rest of your lives and be able to watch over and over again.
Take The Next Step
Complete this quick form and let's discuss your special day.