Not even the chilly weather could stop Erica and Daniel from shining on their big day!
Allure Films was truly honored to film this happy couple's special day. With careers as a wedding planner and a DJ, we knew that Erica and Daniel had seen more than their fair share of wedding videographers. The fact that they chose us truly speaks to our reputation, and we take it as a huge compliment!
The pair tied the knot at St. Thomas of Villanova before making their way to the Crowne Plaza in King of Prussia. As we journeyed from the ceremony to the reception venue, we couldn't pass up the opportunity to stop by the historic landmarks that lined our path! Not only did the stunning structures make for some fantastic photo ops for Frank Barbera Photography to capture, but they were the perfect backdrop for filming some of the best memories with the wedding party.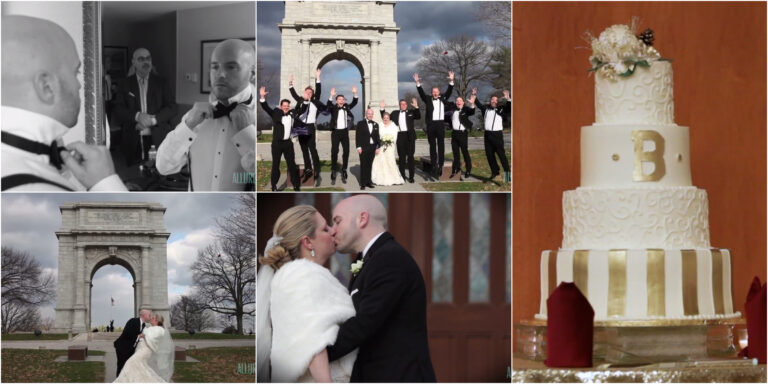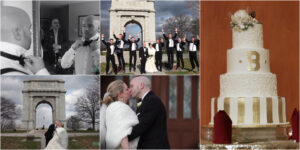 It was clear through their smiles and loving interactions how much these two mean to each other. From the wedding day prep among family and friends, to the "I Do's", Erica and Daniel were full of excitement all day long.
Enjoy a preview from their big day below!
Contact Allure Films today and speak with us about a wedding videography package for your big day.
Frank Barbera Photography | BVTLive! – City Rhythm | Crowne Plaza