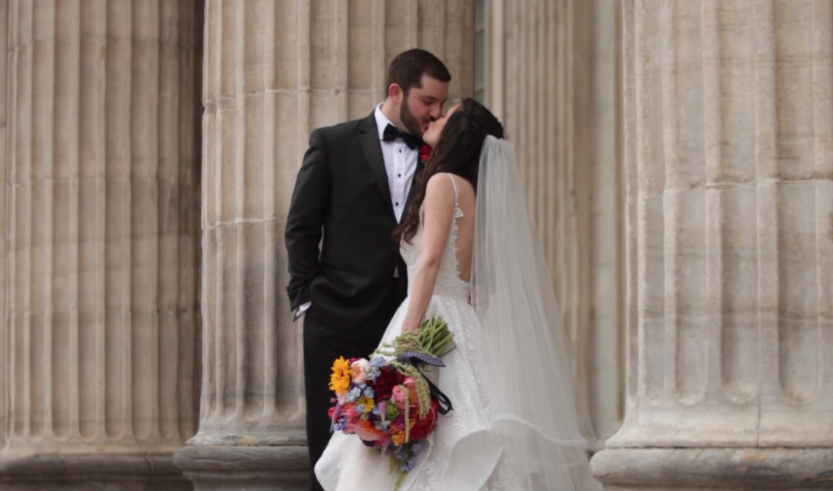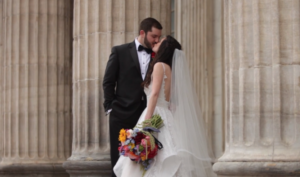 Sometimes it is so easy to tell when a couple belongs together. Hope and Harry have a spark between them that anyone around can sense. On their wedding day at Cescaphe's Tendenza, they could not hold back their excitement. During their first look, Hope was so excited to see her soon-to-be husband that she did a dance when she turned around. In response, Harry beamed at her and told her how beautiful she looked.
The two shared a very colorful wedding day. From multicolored bridesmaids dresses to a colorful array of flowers, the event was filled with brightness. Cescaphe's Tendenza gave Hope and Harry the perfect venue for such an exhilarating day. The eclectic style makes a dazzling and unique wedding space. Along with the beautiful venue, EBE Talent's band London Bridge entertained and kept guests on the dance floor.
Weddings like these make what we do so worthwhile. Our Allure Films team is so happy to have been a part of such a fun-filled day and capture so many memories. We were also lucky to work alongside our talented friends from Philip Gabriel Photography who took great photos of the day.
Hope's father said it best, "the way they look at each other is just amazing." Mazel Tov Hope and Harry! We hope you have many more exciting days together.
Click here for more information on Allure Films' wedding videography packages