Here's a little sneak peek into Caitlin and Jon's Philadelphia wedding at the Crystal Tea Room. This beautiful location was perfect for such an elegant celebration.
It was awesome working side by side with Baiada Photography to capture each and every moment as it unfolded. The moments leading up to the first reveal are always exciting to be a part of!
Lynda Barness  did an amazing job helping to coordinate this special day. This family really showed us some moves on the dance floor! Our buddies over at Jellyroll, BVT Live sure know how to keep a party going! Caitlin's father through a surprise guest into the mix. Caitlin and Jon were shocked to see this local celebrity at their wedding celebration (surprise guest revealed in the video below)!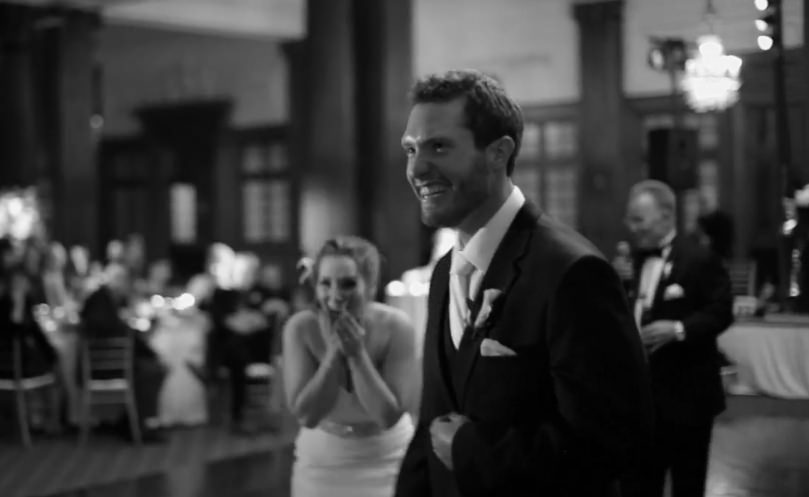 Congratulations newlyweds, and a big thank you from the Allure Films team! We enjoyed being a part of your big day.
Check out Caitlin and Jon's wedding preview below!
Allure Films | Baiada Photography | Jellyroll, BVT Live | Lynda Barness Wedding Planner | Crystal Tea Room