Bellevue Hall Wedding Videographer, Allure Films
Ellen and Matt celebrated a beautiful wedding day at Jeffrey Miller Catering's Bellevue Hall. During a pleasant July day, the two married outside Bellevue Hall in the grass.
Getting Ready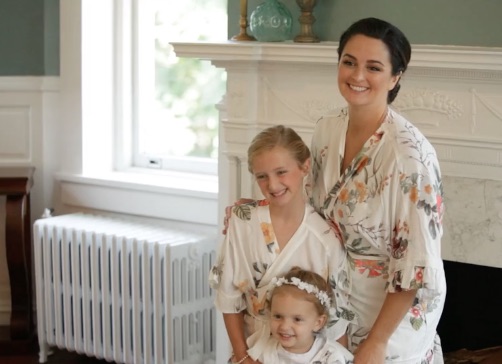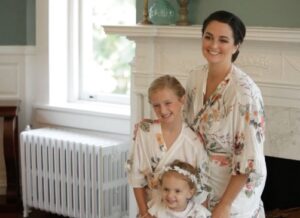 Before everything unfolded, we captured some shots of Ellen and her bridal party preparing for the big day. However, there were many more little guests involved in this big day! Ellen's bridesmaids, and nieces, joined her in preparation. Everyone involved donned a matching floral robe to begin the celebration. With the help of her bridesmaids, the finishing touches were finally in place, and Ellen was ready to go see Matt.
First Look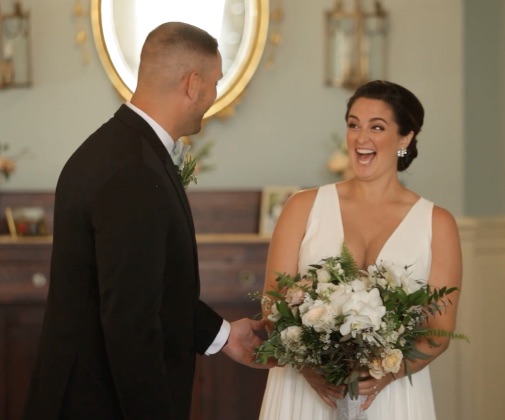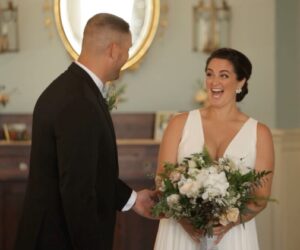 Ellen descended the stairs in her gown and waited for her soon-to-be husband. After his own preparation, Matt made his way to see his bride for the first time on their wedding day. Before he even reached her, Matt was already grinning widely. The two shared a heartfelt greeting while Matt exclaimed, "You look amazing!" and "You look beautiful!" They shared some laughs and a few twirls together before getting ready to meet their guests. After some private time together, Ellen and Matt made their way outside for the ceremony.
A Ceremony in the Grass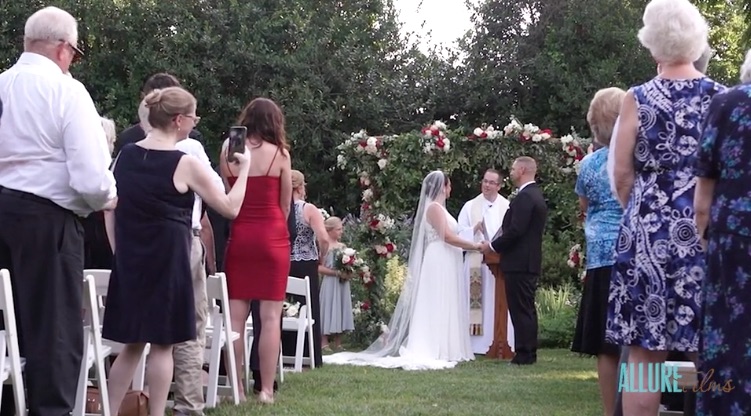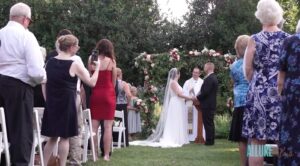 Outside Bellevue Hall, the greenery and neatly kept grounds made the perfect backdrop for this wedding ceremony. With white chairs lined in the grass, florals arranged, and guests ready, their ceremony began. Ellen's father walked her down the outdoor aisle to meet Matt at the altar. After exchanging vows, Ellen and Matt were announced husband and wife. Their guests cheered as the two made their way back up the aisle and to their reception.
Reception outside Bellevue Hall 
Ellen and Matt continued their festivities outside Bellevue Hall in a tented area. The tent was beautifully decorated with string lights and more greenery. Their tables were accented in light blue and grey, giving it a peaceful and airy set up. With a burst of energy and cheer, Ellen and Matt made a grand entrance into the reception. The two skipped and danced their way to the center for their first dance. Though their entrance was fun and exciting, their first dance slowed down into a romantic moment for the two. Surrounded by family and friends, the newlyweds began their journey together as husband and wife.
Speeches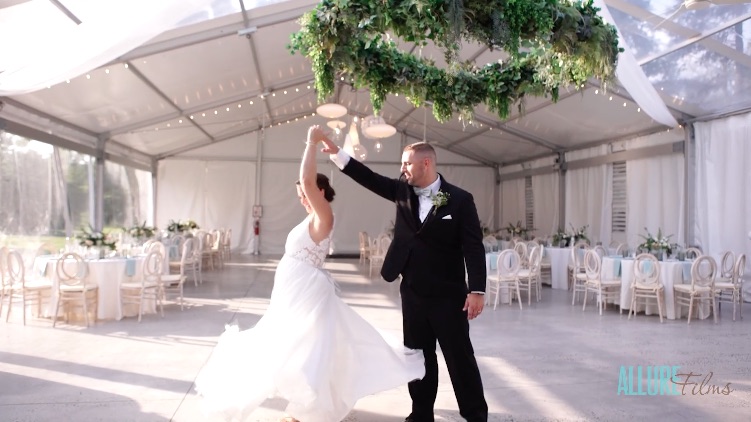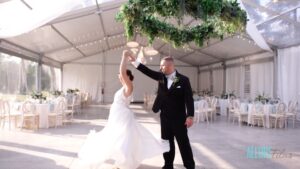 As the reception continued, the guests made speeches about Ellen and Matt's relationship. One theme rang through particularly: they compliment each other. Ellen's father spoke earnestly, "Matt loves Ellen. he listen to her, he understands her. If you ever watch their give and take, it's very interesting, but what you see is a mutual respect for each other that will make a lasting relationship."
In another speech, they were told that they were fan favorites with all of the nieces and nephews, which was evident throughout the day. All of the children were involved and had a wonderful time throughout the wedding day. There were even outdoor games, like badminton and corn hole, for both the kids and the adults to enjoy. While Ellen and Matt are already parents to a few dogs, they are also expecting a baby to extend their family even more!
We had a wonderful time capturing Ellen and Matthew's wedding day at Bellevue Hall. We wish you two all the best on all of your future adventures, and with your growing family. Congratulations again!
Click here for more information on Allure Films' wedding videography packages