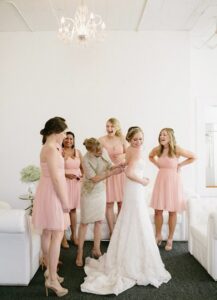 The story of your big day doesn't begin when you walk down the aisle.
In fact, your wedding day story begins much earlier – in the bridal suite (and groom's suite), closest friends & family by your side, enjoying every moment as you get ready for the most memorable day of your life!
The intimate moments shared are a once in a lifetime experience that you will always remember.
Why not have Allure Films include these in your wedding day video?
Precious memories like sharing mimosas with your closest friends, seeing your hair and makeup for the first time, or finally tying up that wedding dress after months of anticipation – all are moments that happen well before you say your "I Do's".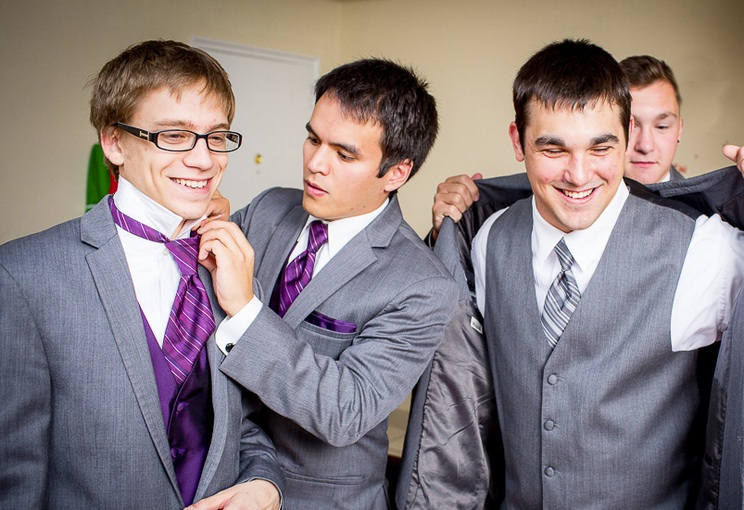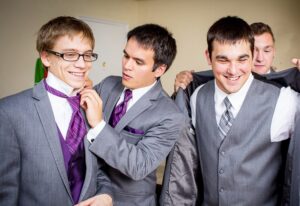 Bridal Prep Coverage from Allure Films includes memorable highlights of the bride preparing for the ceremony (think behind-the-scenes style footage).
This usually includes the bride having her hair and makeup done, the bridesmaids helping in the preparations, followed by the finishing touches to the dress and the jewelry.
Don't think the groom is forgotten during this time! Depending on your wedding time and location, the groom may have the option to be filmed as well.
Filming the groom's face as he practices his vows, fixes his tie, and receives some last-second advice from dad are also moments that look great on video.
Check out a brief example of what Bridal Party Coverage might add to your complete wedding day video!
Contact Allure Films and make sure your special moments are captured forever!