« Back to Blog
Wedding Wire #2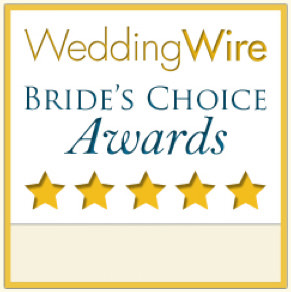 Tim and his team were absolutely incredible to work with. Tim was responsive and extremely helpful in working with our venue behind the scenes to make sure that everything came out perfectly for our big day. Video One captured all of the big moments during our wedding, and no one even knew we had a videographer, which was great because that meant that the videographers weren't pushing people out of the way to get the perfect vantage point (which we have been victims of in other weddings and definitely wanted to avoid in our own wedding).
Tim sent us our 5-minute wedding trailer very soon after our wedding, and it was so nice to relive our wedding and see all the little details again.
The trailer was AMAZING. Every single person we showed it to loved the video, and it was the perfect length to share with family and friends. The full video included the entire ceremony, all of the speeches, and all of the special moments, and we are so glad we have this footage to share with our family and friends for years to come. We would highly recommend Video One!
From Catherine via WeddingWire