« Back to Location Films
Water Works by Cescaphe Wedding
Take a look inside Kirstin and Derek's Water Works Wedding.
The Water Works by Cescaphe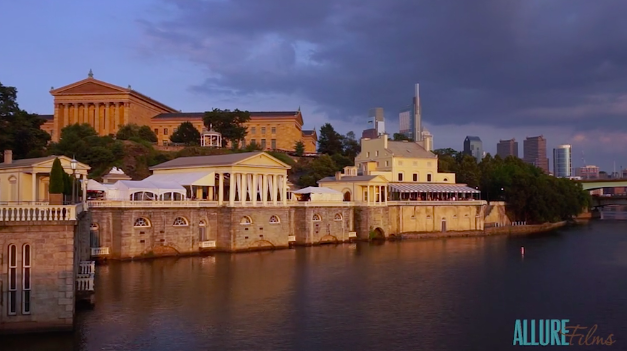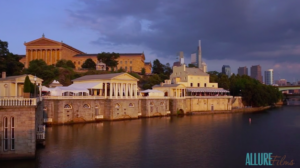 A Water Works by Cescaphe wedding is an event to remember. With stunning views of the Philadelphia Art Museum and Boathouse Row, you'll be sure to wow your guests. Right along the Schuylkill River, this scenic venue shows off city's beauty. The photo opportunities that you'll have here are endless. For example, you can pose in front of the Art Museum, the Schuylkill River, the Rocky Sculpture, and Fairmount Park. Your Water Works by Cescaphe wedding photos will be one of a kind.
A Look Inside The Water Works by Cescaphe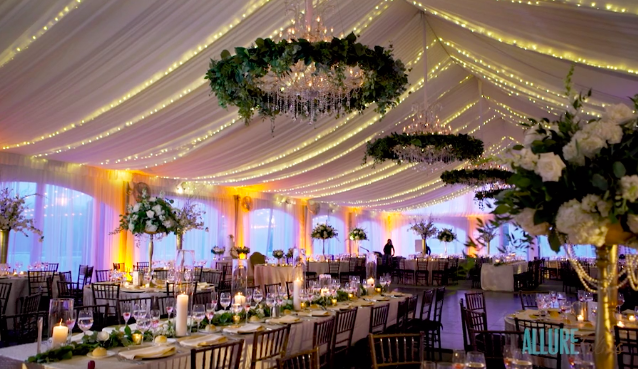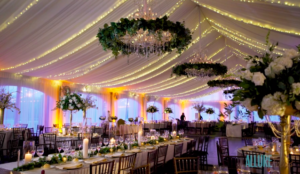 Inside the Water Works, you can celebrate your reception in the Engine Room. Elegant, historic details fill the room. In particular, dark wood-stained floors and gleaming chandeliers create a classic wedding day ambiance. Furthermore, The Engine Room leads to the tented Veranda. Here, guests can enjoy food and drinks with views of the river.
While the venue itself will wow you, Cescaphe takes it one step further with their exceptional service and cuisine. At a Water Works by Cescaphe wedding, you'll have a legendary "Cocktail Hour-and-a-Half" that continues throughout the event. Enjoy Cescaphe's top notch service while feasting on delicious courses throughout your wedding day.
A Perfect Outdoor Wedding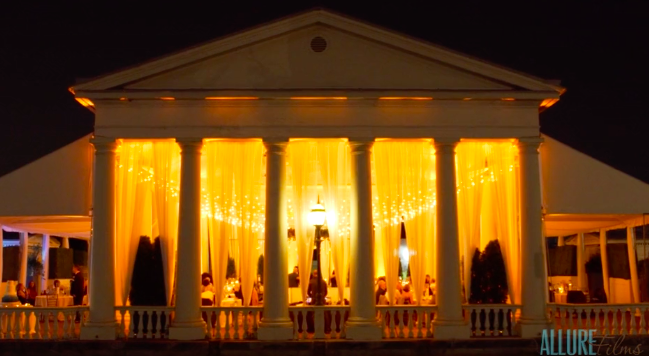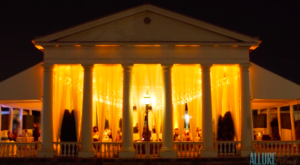 Moving on to the outside, The Water Works encompasses a Neoclassical design. Classically elegant structures make this building so grand. For example, the Water Work's towering pillars and elegant stonework its main stunning features. Landscaped grounds and gardens also add to the beauty of the venue. All in all, an outdoor Water Works wedding will be a natural choice. For your ceremony, you can choose from the Outdoor Pavilion or the Gazebo. Both spaces have the best views of the city, especially at dusk. The beautiful sunset over the river will amaze guests at your Water Works by Cescaphe wedding.
Want your wedding day to be as luxurious as this venue? Choose The Water Works by Cescaphe and create your grand wedding.  Make sure every second of your special day is captured by the city's best wedding videographers! Click here to contact Allure Films about our comprehensive wedding videography packages.