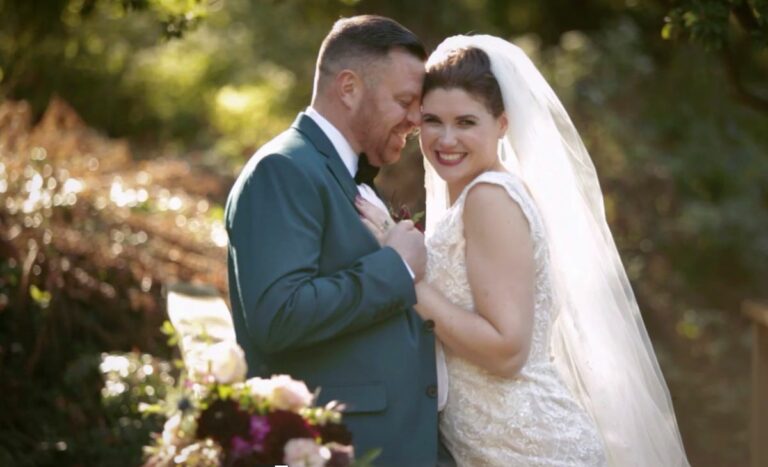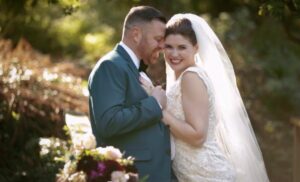 There's nothing like an Appleford Estate wedding!
Just a few months ago, Anya and Russell said "I do" outside on the grounds of the picturesque arboretum, filled with boxwood gardens and blossoming trees. Anya happens to be part of the Philip Gabriel Photography team, so you can just imagine how ecstatic her coworkers were when Russell popped the question.
If you have been keeping up with our blog, you know that the Allure Films crew is no stranger to working alongside our friends at Philip Gabriel Photography. To simply say we felt honored when Anya and Russell asked us to film their wedding, would be a complete understatement.
For most brides, that short walk down the aisle with their father is a beautiful moment that goes by so fast but one they will never forget, and this definitely rings true for Anya. Anya was born in Ukraine and moved to the United States with her mother and brother when she was 10.
The bride had only seen her father a total of three times since moving to America, and it meant the world to her to have her father present to give her away. Without a secured Visa, Anya was concerned that her father would not be able to be there for her big day. Alas, the stars aligned and Anya's father was able to be there!
Thanks to Sarah and her team from All About Events, Anya and Russell's wedding day went off without a hitch on the day they got hitched! Petah Bashano was the visionary behind the couple's wedding décor of beautiful and exotic dark teal floral arrangements.
The talented performers of BVTLive's Dream Time provided the beautiful music for the ceremony and cocktail hour that followed. Anya and Russell exchanged vows before friends and family in an interfaith ceremony officiated by Julie Cassidy, Owner and Wedding Officiant of Storied Celebrations.
The couples' vows to one another were very unique and personal, and even gained a few laughs when Anya vowed to support Russ "even if that means rooting for the Giants and the Yankees…occasionally."
The celebration continued with a beautiful semi-outdoor reception consisting of a wonderful meal catered by John Serock Catering, and dancing, lots of dancing. DJ Steve Croce of Silver Sound Entertainment played amazing tunes throughout the evening. Anya's boss Gabe, Philip Gabriel Photography's owner, even put the camera down for a moment to bust a move! We know this was a day the couple will never forget.
Anya and Russell, we wish you the best and this is only the beginning of a lifetime of happiness!
Contact Allure Films today for more information about our comprehensive wedding videography packages.