« Back to Blog
Wedding Wire #1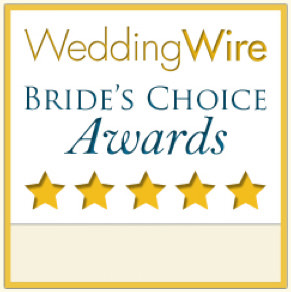 At first I was undecided on if Kristin and I were going to hire a videographer or not. We weren't sure on if the cost justified the value and if we were ever going to watch it. We ultimately decided the video wasn't for us to watch, rather our future generations to see how our wedding was. We were shocked with how quick we received the highlight film. We were actually still on our honeymoon when I received an email (yes I checked my email on my honeymoon) from Tim with the link. Kristin and I were both sobbing in tears in the business center of our resort watching it.
I cannot say enough things about how we never knew there was a videographer at the wedding, and how important the outcome was to our memory of it.
Tim and his team do amazing work and I would recommend them to anyone hosting an event that is worth remembering. 100% best investment we made on our wedding.
From Matt via WeddingWire