Glen Foerd Wedding Videographer, Allure Films
Alongside the Delaware River, Glen Foerd is a prime spot for a riverfront wedding. Just outside Philadelphia, Brian and Daniel chose this venue for their wedding. Operated by Jamie Hollander Catering, this gorgeous venue was the perfect pick. Before the ceremony, however, Brian and Daniel began their day at the Westin, in Philadelphia.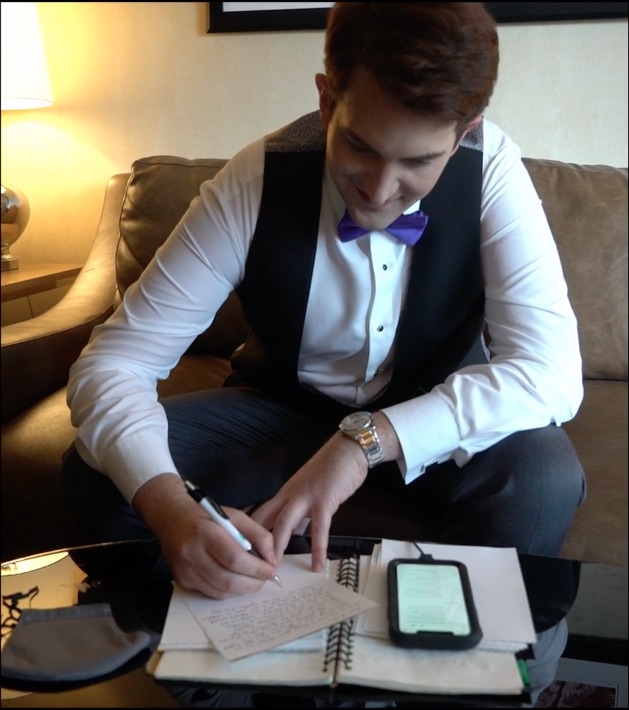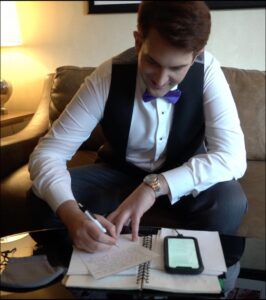 While getting ready, Brian and Daniel wrote each other letters about the big day. These tokens are something they will always have to remind them of their feelings on their wedding day. When they gave each other the letter, they both looked ecstatic to start their journey together. Finally, as they finished getting ready, they celebrated with a toast before preparing for the ceremony.
They made their way to a church where they would begin their wedding day. Full of sincerity and love, Brian and Daniel exchanged vows. After being pronounce, they were met with a loud round of applause. With full hearts and smiles, hand in hand, they made their way out of the church. Their friends and family cheered them on as they walked together as newlyweds.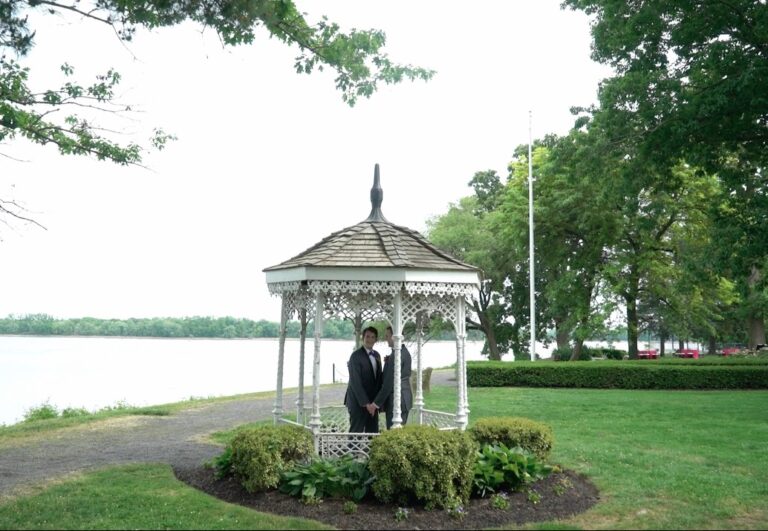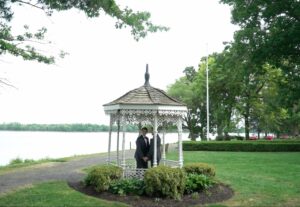 After the ceremony, we captured some shots alongside our friends from Morby Photography. Outside Glen Foerd, we joined them along the river and at the gazebo. Their photos captured their personalities: loving, a little silly, and heartwarming. Daniel's best man described their love saying, "I could see the kindness they had for each other, the love they had. It shines throughout the room and brightens everyone's day."
The celebration of this love continued into their Glen Foerd wedding reception. The reception was held in a tented area outside, transformed by Beautiful Blooms.  With a dancefloor inside and cornhole games outside, there was plenty of space for a sensational party. After an exciting announcement from Silver Sound, Brian and Daniel arrived for the first time, joined by marriage. Silver Sound's entertainment continued into Brian and Daniel's first dance.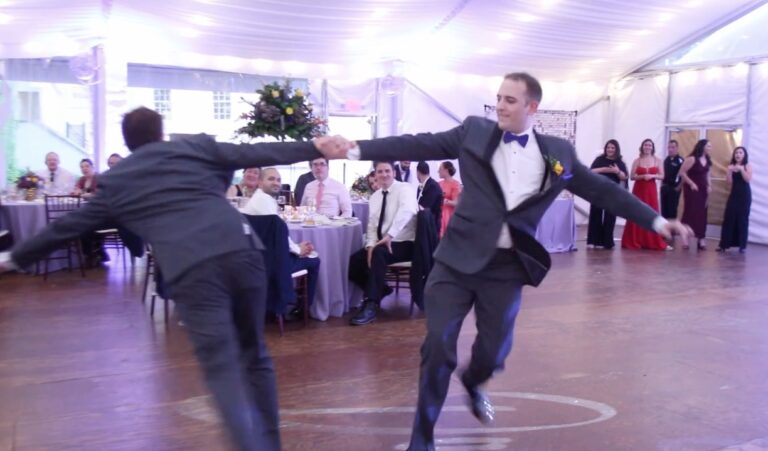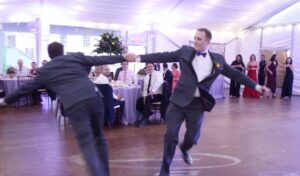 In perfect fashion, Brian and Daniel coordinated a dance together. They even threw some exciting moves into the mix! Between swinging together and some spins on the floor, the dance blew everyone away. Equally a mix of fun and loving, Brian and Daniel showed off even more of their personalities. They so easily fit together, that capturing their love was simple. The two continued their celebration with family and friends on the dancefloor throughout the night.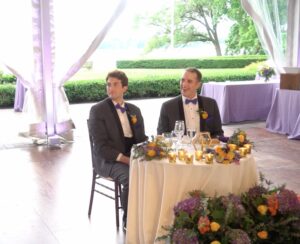 Continuing his speech, Daniel's best man finished with, "And Brian, I met you and you were everything Daniel described. You're beautiful, you have the same heart, and the silly same sense of humor. You're not ashamed to be who you are, and the two of you express the love you have for each other so openly." Brian and Daniel's love was so true and sincere. We were so glad our Allure Films team could capture their wedding at Glen Foerd. Congratulations again to the happy couple! We wish you two all the best in your journey together.
Click here for more information on Allure Films' wedding videography packages