« Back to Blog
Why the Down Town Club Was Perfect For This Couple
A couple's wedding day is a perfect reflection of their personalities, both as individuals and as a couple.
Allure Films was fortunate enough to join a lovely couple, Heather & Seth, on one of their most important days: the day they both said "I do".
Heather and Seth celebrated both their ceremony and reception at a Philly hot spot, The Down Town Club. Here's why this gorgeous location was the perfect fit for our bride and groom:
Location & Scenery
The Down Town Club is just one block from Philadelphia's historic district, which features famous landmarks such as Independence Hall, The Liberty Bell, and The National Constitution Center.
It offers many prime formal photo settings, such as Washington Square Park and The First & Second Banks of the United States. We were able to capture several historic settings on Heather and Seth's big day.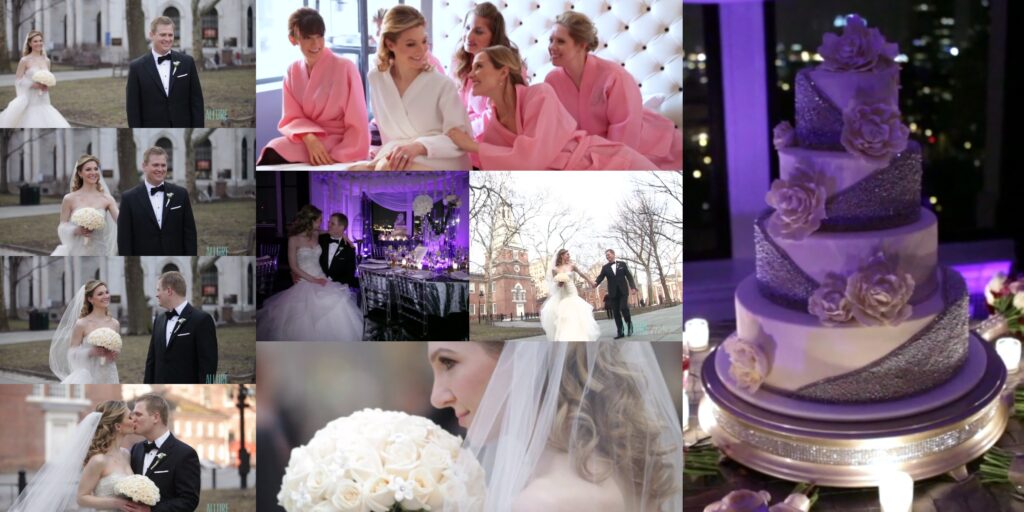 Modern & Luxurious
The building itself is a perfect duet between modern and colonial styling. The classic architecture includes elegant amenities that suited the bride and groom perfectly. The marble floors and hand-carved moldings really give The Down Town Club its own unique style.
Staying Put
Another big bonus for Heather and Seth was that they were able to share their ceremony and reception with family and friends in one spot.
The Down Town Club does an incredible job transforming from a classic formal ceremony site to a modern and exciting reception area, all while maintaining its elegance! This means that Heather and Seth didn't have to gather their wedding party and guests to head to another location (which can also add a whole new level of stress for some).
Sometimes it's nice to just "stay put" in one spot and let the professionals transform the location to meet your visions. Please check out a preview from their big day below:
We are so glad this venue turned out to be the perfect fit for Heather and Seth. Congratulations again, and thank you for allowing us to document your special day!
Planning your own wedding at The Down Town Club? Contact Allure Films today and make sure all those special moments are preserved forever on video!
Sarah Merians Photography | Carl Alan Floral Designs LTD | EBE – Milan 77 | Cescaphe Event Group – Down Town Club