« Back to Blog
Filming A Fairy Tale In The Heart Of Philadelphia
If you've ever dreamed of the perfect Philadelphia wedding, you've got to see this video from Tiffany & Matt's big day!
The couple shared a gorgeous wedding day at The Crystal Tea Room, located in the old Wanamaker Building in the heart of Philadelphia. With its stunning glass atrium, soaring ceilings, and massive crystal chandelier, the venue was truly a fabulous setting for such a romantic event.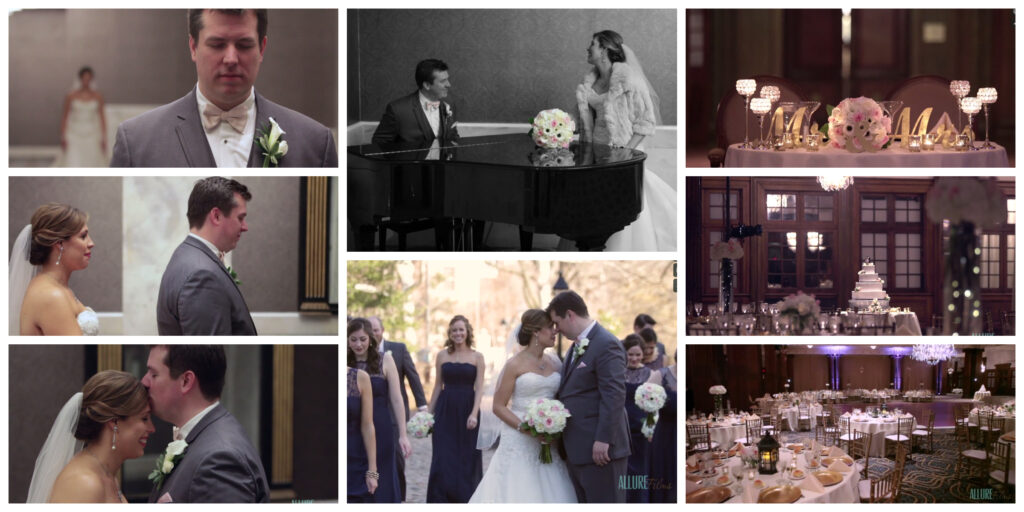 From the moment Tiffany & Matt shared their touching "first look", we knew it would be a day filled with love and excitement. Surrounded by family, friends, and heartfelt words, the newlyweds celebrated with smiles on their faces the entire day.
There were plenty of opportunities to catch all of the happy moments on film, with the stunning scenery of Center City Philadelphia providing an unbeatable backdrop.
Best wishes to Tiffany & Matt! Thank you for allowing Allure Films to be a part of your special day!
Enjoy this short preview of Tiffany & Matt's Philadelphia wedding:
Click here to speak with a representative about Allure Films' wedding videography packages.
Catara Carrell Photography | Synergetic Sound & Lighting | Hendricks' Flowers | Finley Catering – Crystal Tea Room | Courtney Space Events