« Back to Blog
A Scenic Outdoor Ceremony at The Logan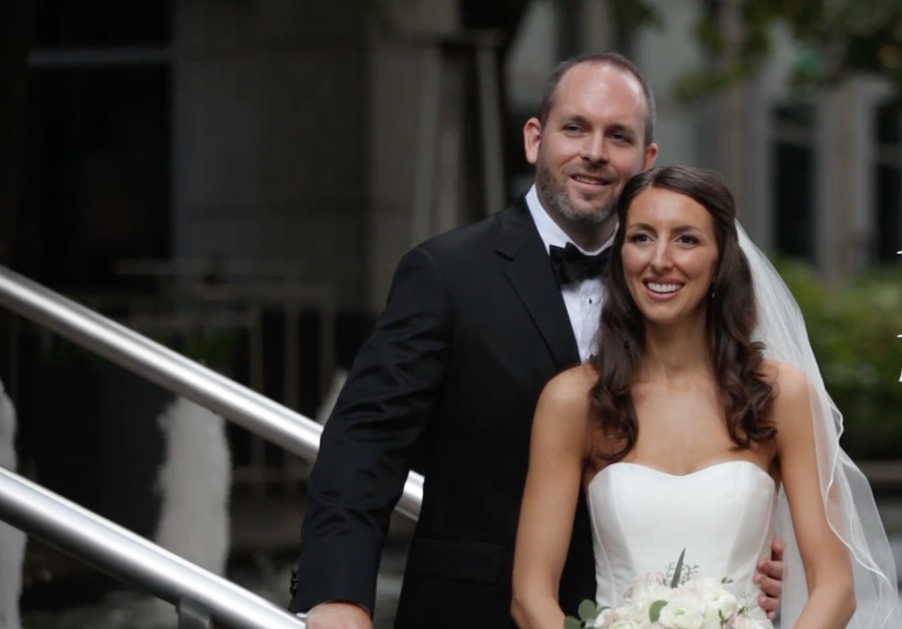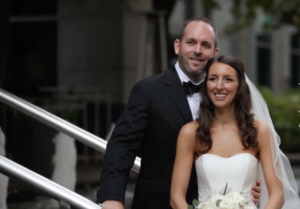 Surrounded by their biggest supporters, Michael and Heather got married at The Logan Hotel in Philadelphia. In an outdoor ceremony with lush grass, fountains. and flowers, Michael and Heather tied the knot.
Before joining together as husband and wife, each of them was fiercely loyal in their friendships. In the Maid of Honor's speech, she told of Heather's unyielding friendship and support throughout the years. The Best Man also spoke about Michael's continuous support and how much of his best traits reflect in Heather. By enhancing their best qualities in each other, Heather and Michael found a love that will last forever.
After the ceremony, the crowd enjoyed a cocktail hour in the candlelit courtyard area. They then filtered into the connected Ballroom for the rest of the night. During the reception, The Eddie Bruce Orchestra entertained and had guests dancing the whole night. Our team at Allure Films captured this special day for the couple and are happy to give the bride and groom a way to watch their wedding in years to come. Our friends from Campli Photography joined us in photographing wedding memories for Michael and Heather.
Mazel Tov Michael and Heather! We wish you a lifetime of happiness together.
Click here for more information on Allure Films' wedding videography packages