« Back to Blog
Wedding at Overbrook Golf Club in Radnor, PA
Geoff and Victoria's enchanting June wedding at Overbrook Golf Club will forever hold a place in the hearts of all who attended. The sprawling green golf fields of the Overbrook Golf Club provided a breathtaking backdrop, infusing their special day with natural beauty and timeless elegance. Against this stunning setting, the couple exchanged their heartfelt vows as the sun gracefully dipped below the horizon, casting a warm and golden glow over the celebration. Their love was surrounded by the embrace of nature, amplified by the gathering of their closest family and friends, making the day even more meaningful.
The transition from the heartfelt ceremony to the elegant reception in the Overbrook ballroom was seamless and filled with anticipation. The golden chandeliers suspended from the ceiling illuminated the room with a soft, enchanting light, setting the stage for a night of pure joy and laughter. Under the masterful tunes of the Vincent James Band, the atmosphere came alive with dancing and celebration, as guests joined Geoff and Victoria in marking the beginning of their new chapter together. The harmonious blend of nature's beauty, the refined ballroom ambiance, and the genuine connections among loved ones turned this wedding at Overbrook Golf Club into an experience that resonated deeply with all in attendance.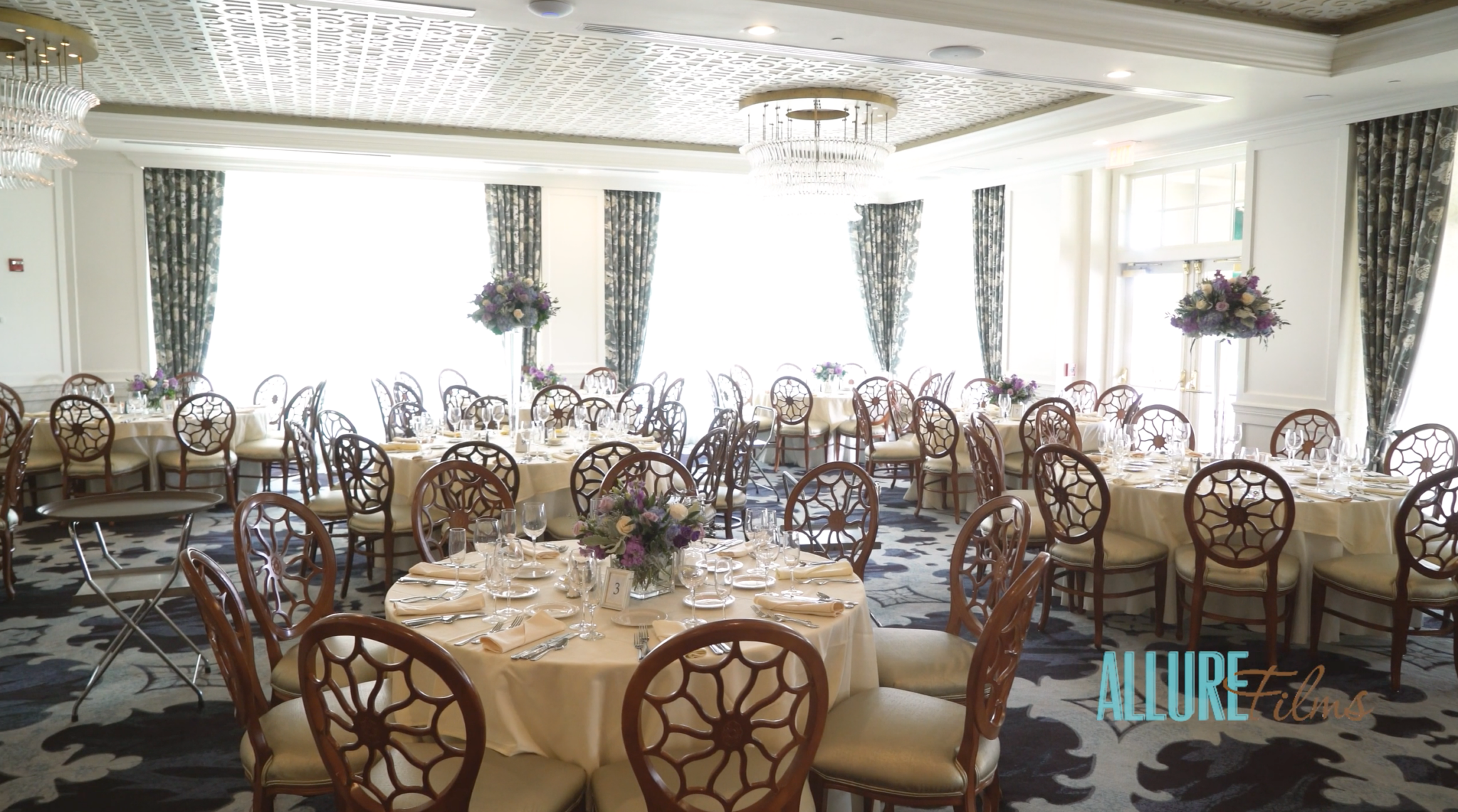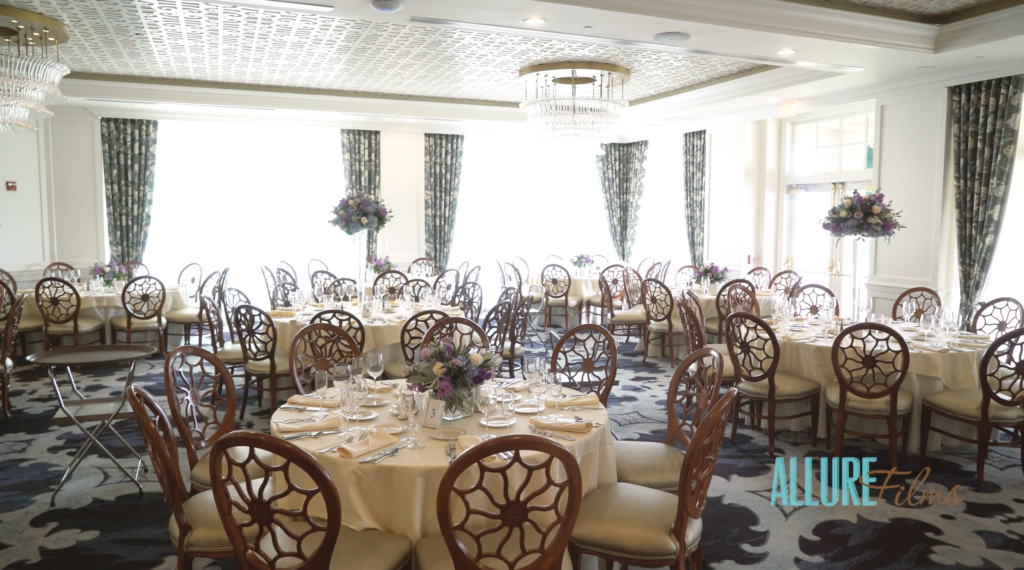 As Geoff and Victoria embark on this new journey together as a married couple, we extend our warmest congratulations and heartfelt wishes. May your days be filled with boundless love, shared adventures, and endless happiness.
If you're searching for a way to capture the essence of your own love story, we invite you to explore our wedding videography services. Allow us to help you preserve the magic and emotion of your special day at Overbrook Golf Club, creating memories that will last a lifetime. Discover more about our services and reach out to us at https://allurefilms.com/contact/.