« Back to Blog
Top 5 Winter Wedding Trends For 2014-2015
Planning (or considering) a winter wedding? Get inspired by these winter wedding trends for 2014-2015!
1. All About That Lace
This winter we're seeing an increase in long sleeve and half sleeve lace wedding dresses. This look is a great twist of classy and chic. Throw in a fur bridal wrap for a look that's as warm as it is beautiful!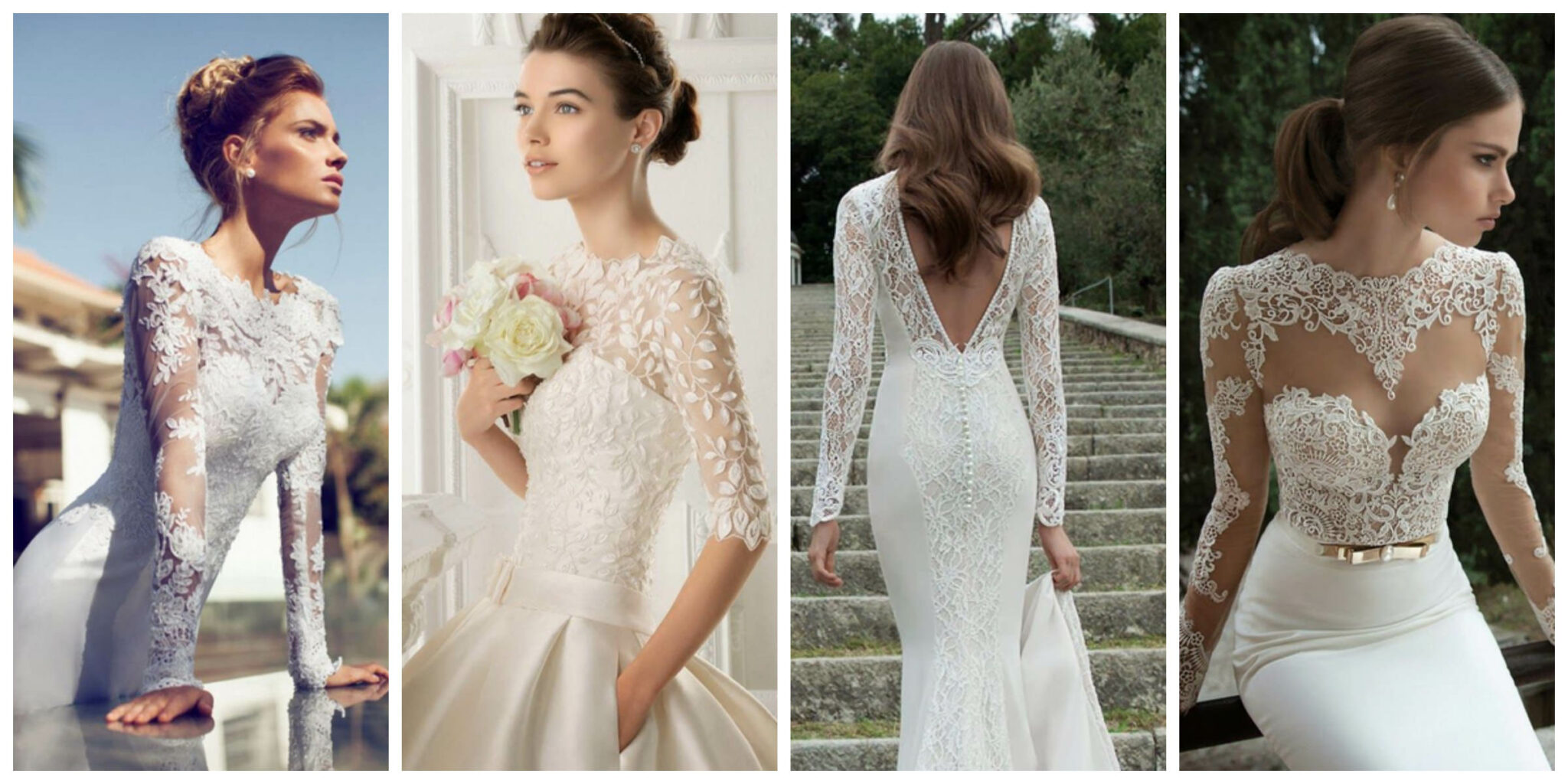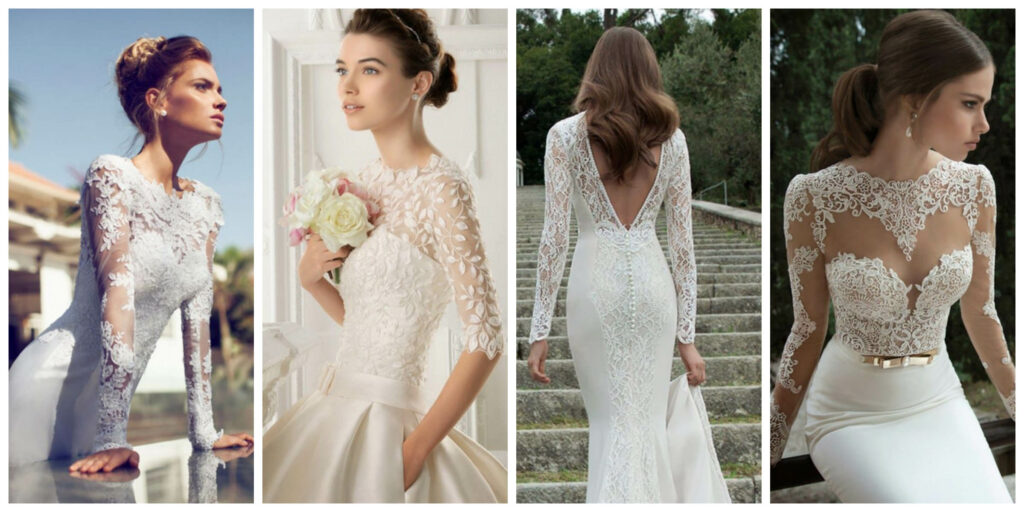 2. Let Them Eat Cake
For many of us, the cake is the second most important part of a wedding (the bride and groom come first, of course)!
Step aside "fancy & elaborate" – it's time for "rustic" to shine. This year, we're seeing many simplified and delicious wedding cakes.
These designs incorporate a wintery-nature feel – many include pinecones, leaves, pine, and tree bark. Throw in a silver or gold accent to put a unique spin on things.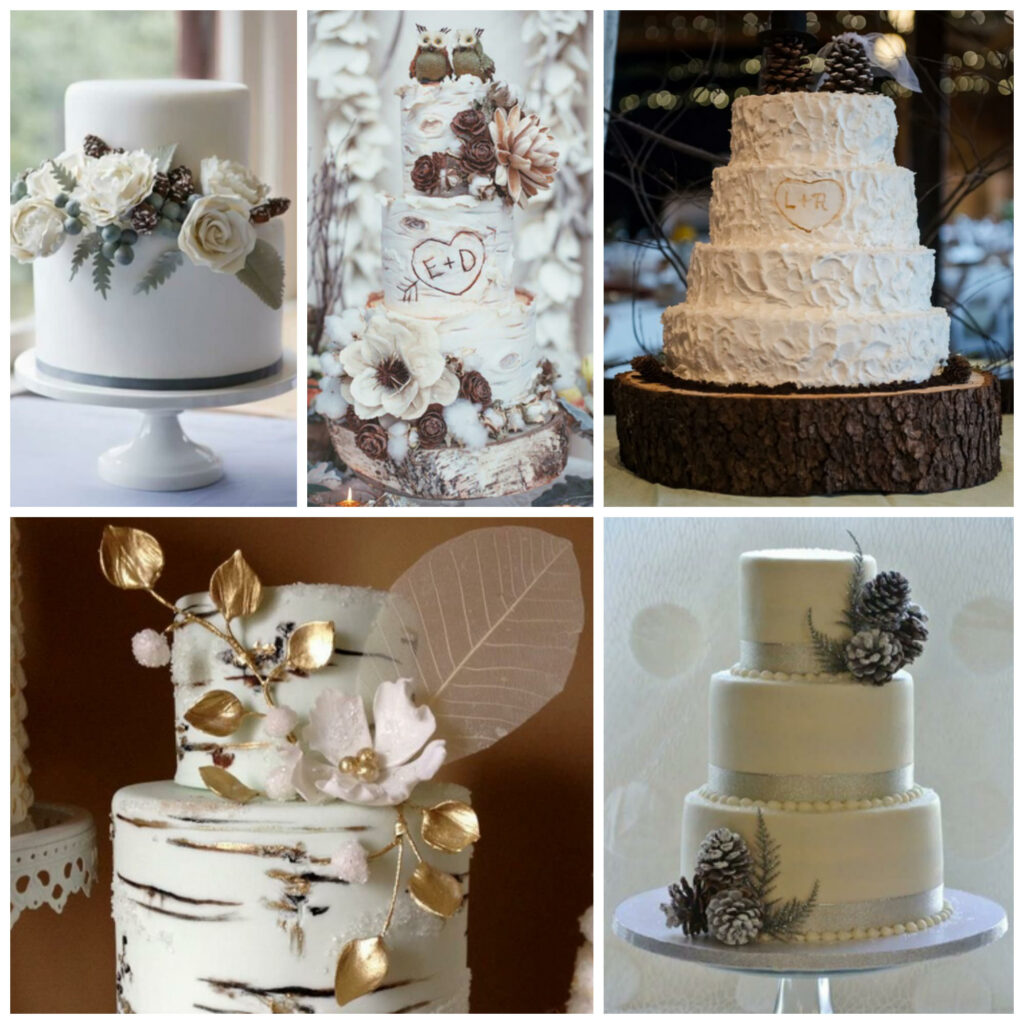 3. Going 'Green'
This winter, expect to see more greenery in bridal floral arrangements. Many winter arrangements will have non-floral components (berries, greenery, branches, jewels, and even silver balls). Ivory and white roses go fabulous with a green accent.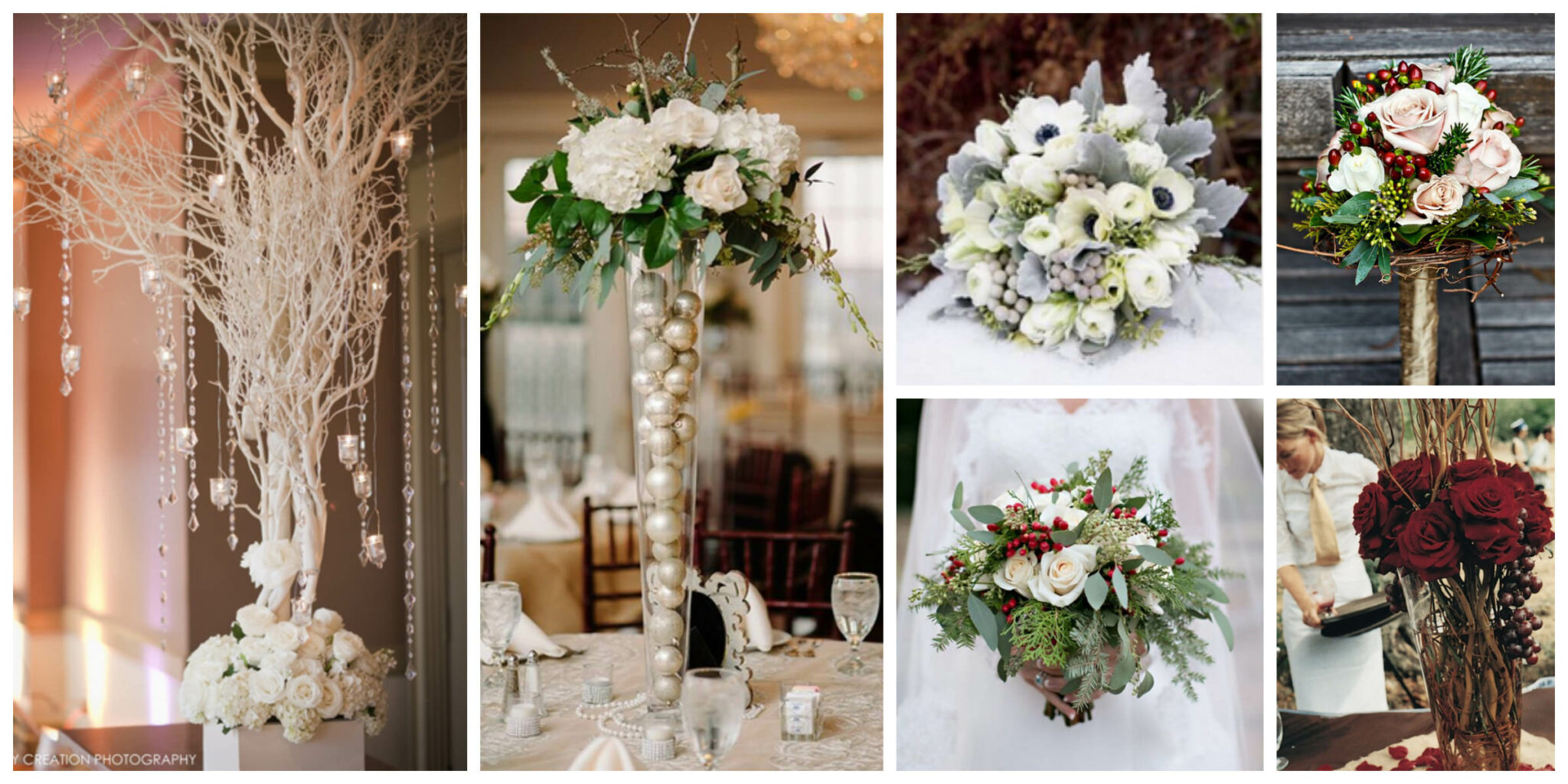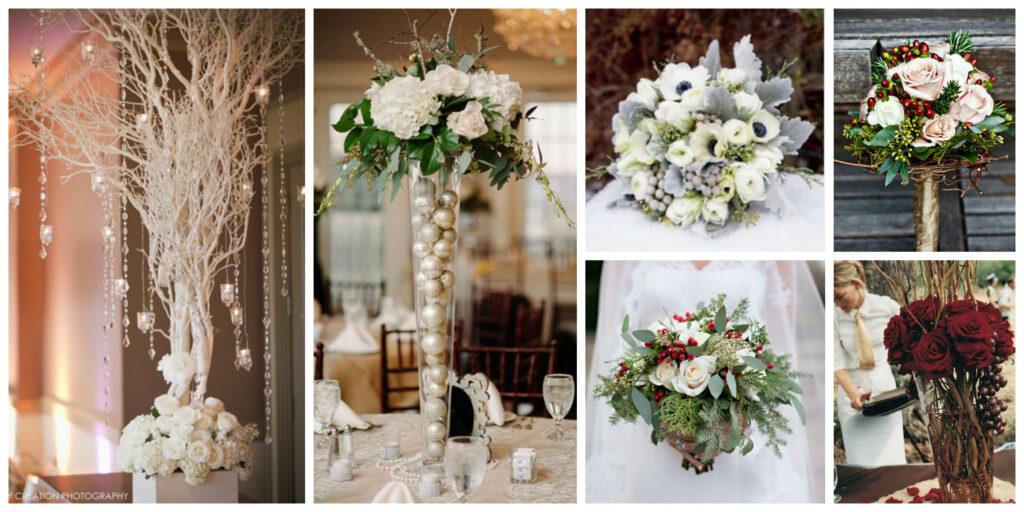 4. Eat, Drink, And Be Merry
Do-it-yourself cookie bars, hot chocolate bars, and fondue bars are going to be big this season. Let's be honest –  who doesn't love to customize their own treats? With toppings galore, your guests are sure to love any sweet treat that they get to decorate on their own.
Along with the hot cocoa, we're also seeing an incline in these winter favorites: spiced cider, cranberry champagne, and hot mulled wine. Throw in some classic combos, like a grilled cheese & tomato soup, or cookies & milk, and you'll certainly have a crowd pleaser!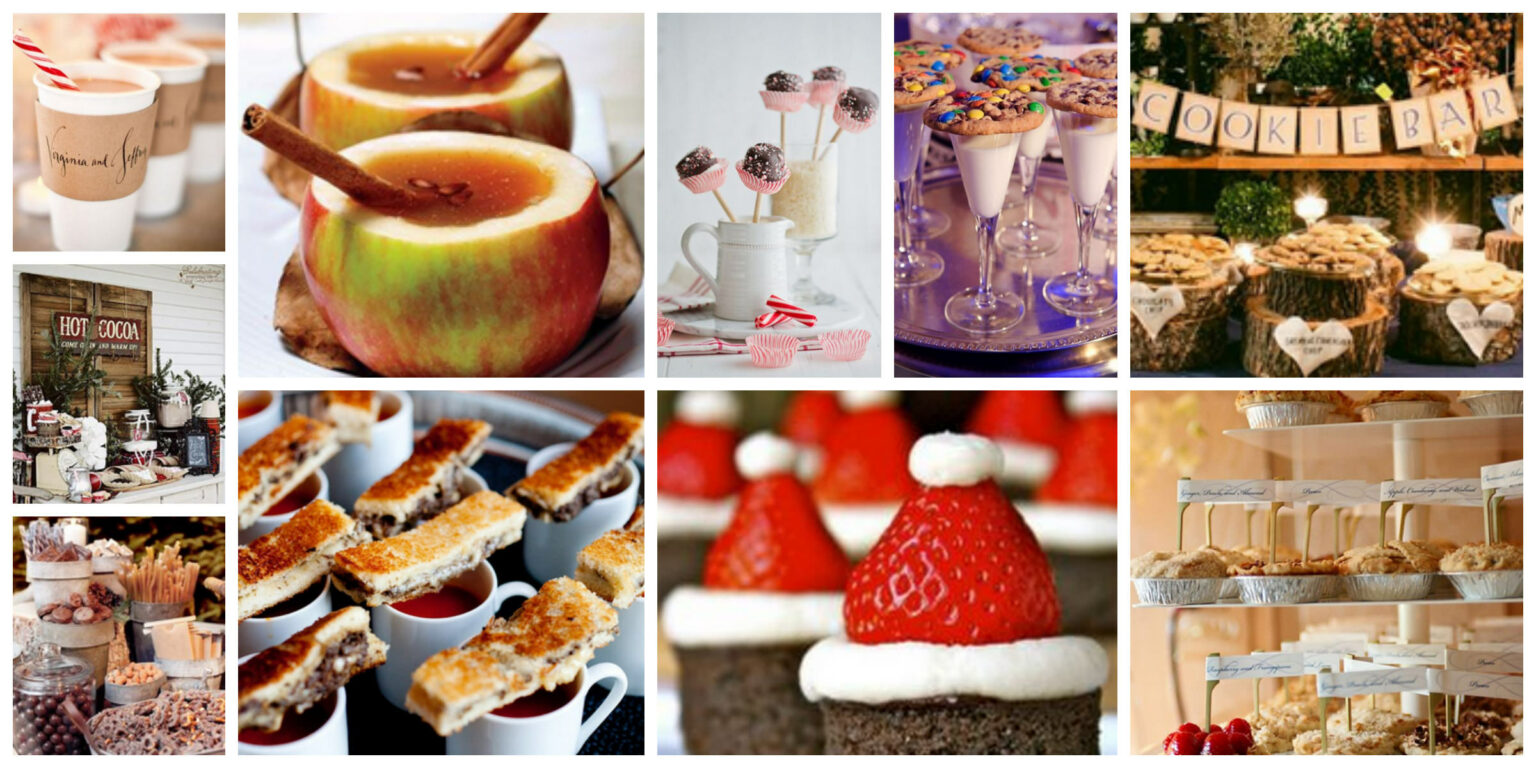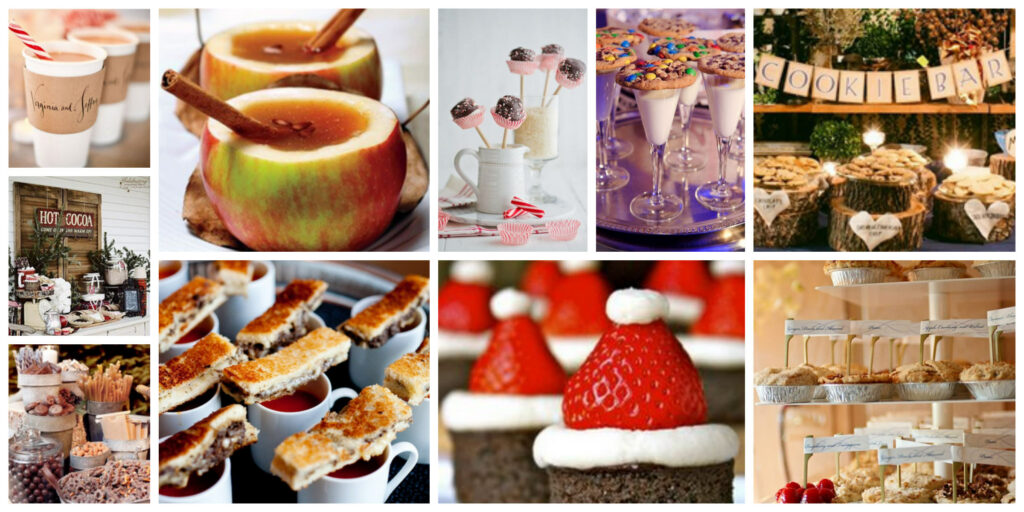 5. The Finishing Touches
Small intricate details are often the most remembered. Customized signs and décor are a great way to add those personal touches to your big day.
Get your family & friends involved by having them customize ornaments or a quilt with messages for the bride and groom. This will be a fun and interactive way to create a special keepsake for the newlyweds.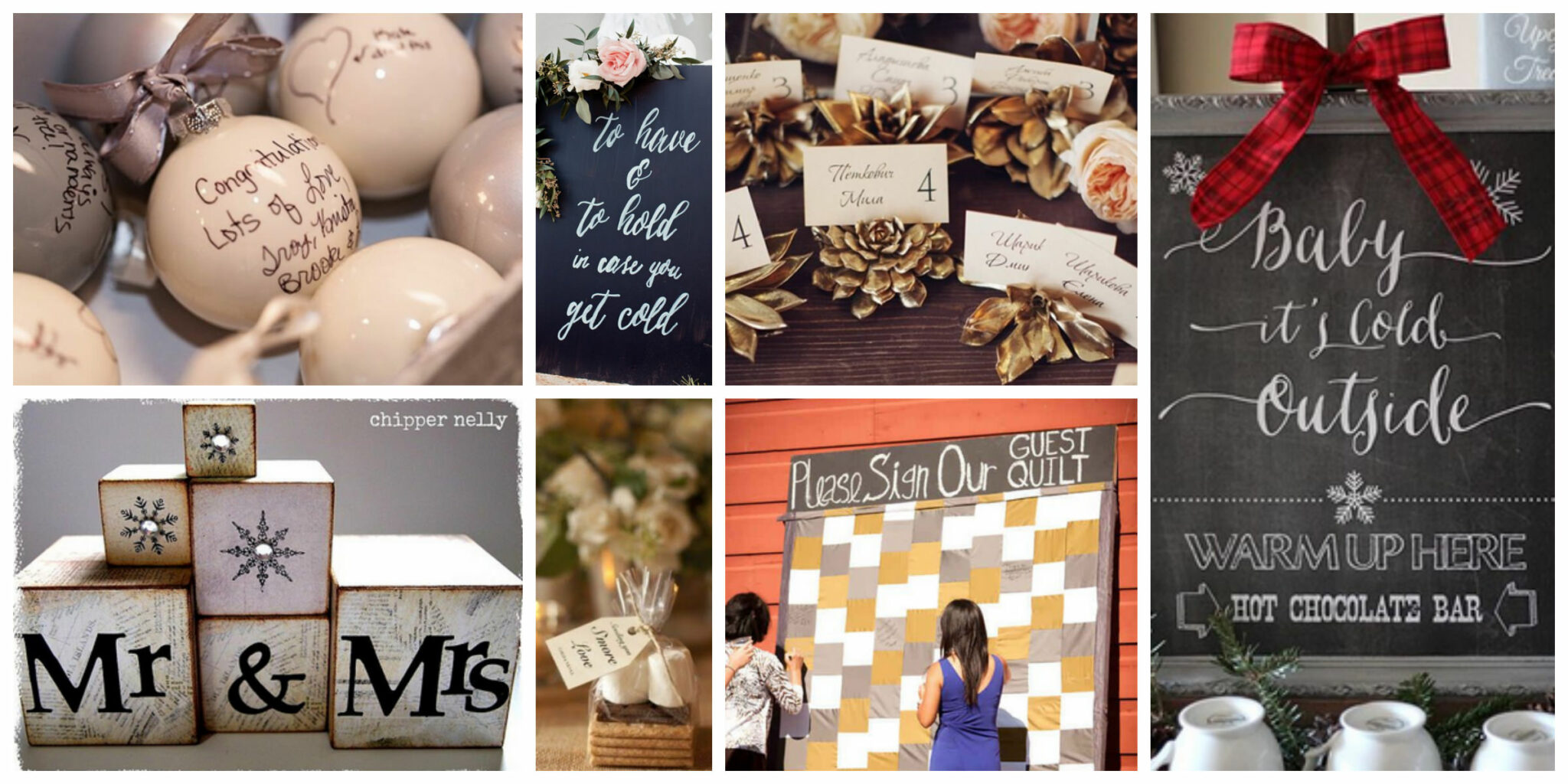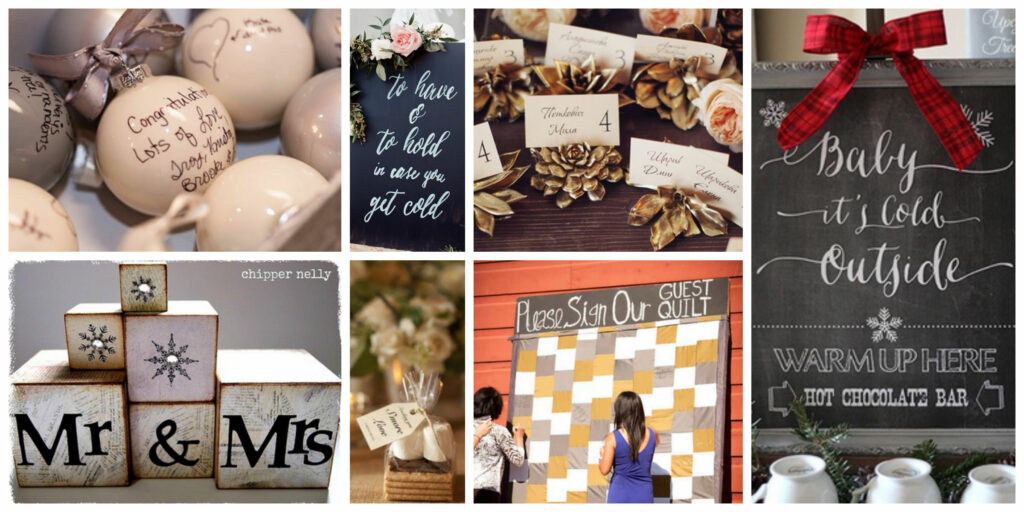 Which ideas do you like best? Have any other recommendations for winter weddings? Let us know in the comments below!
For even more winter wedding inspiration, check out our Winter Wedding Pinterest board!
Is your big day happening this winter? Make sure you've got the right videographer for the job! Get more information from Allure Films!