« Back to Blog
Capturing Pure Bliss At Two Of Philadelphia's Hottest Wedding Spots
This is one fun-filled Philadelphia wedding video that you simply have to see!
The Allure Films team was thrilled Jennifer and Gregory asked us to document their gorgeous Philly wedding. They would be celebrating their special day in not one, but two of our most favorite locations!
Their ceremony took place at the jaw-dropping Cathedral Basilica of Saints Peter and Paul. The cathedral looks like something straight out of the Vatican with its breathtaking columns, antique marble, and beautiful stained glass,. It felt even more special illuminated by the smiles of the happy couple.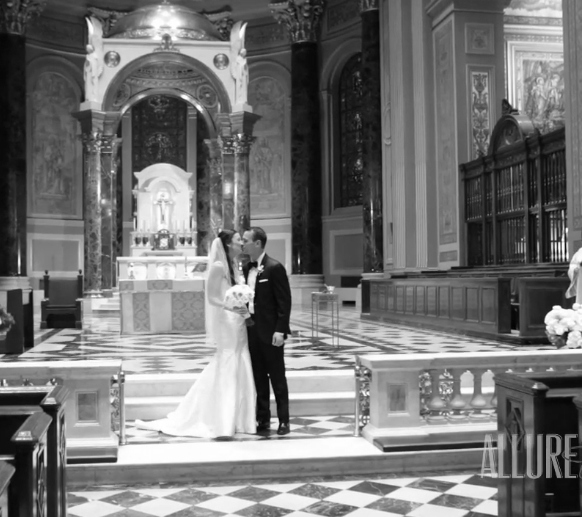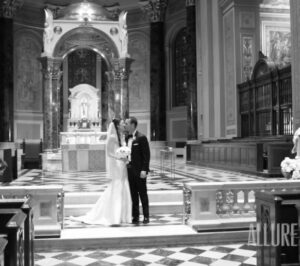 After the ceremony, the party really got started! We all climbed into a party bus and made our way over to The Ritz-Carlton. Along the way, we made a few stops at some of Philadelphia's most beautiful landmarks. The gorgeous fall foliage created the perfect backdrop for the entire wedding party to strike funky poses, and the Allure team was there to capture every happy moment.
As we filed into The Ritz, everyone's jaws drop. The always-elegant venue did not disappoint. The décor was perfect, and EBE's Rio kept the party going all night long with their flawless musical performances.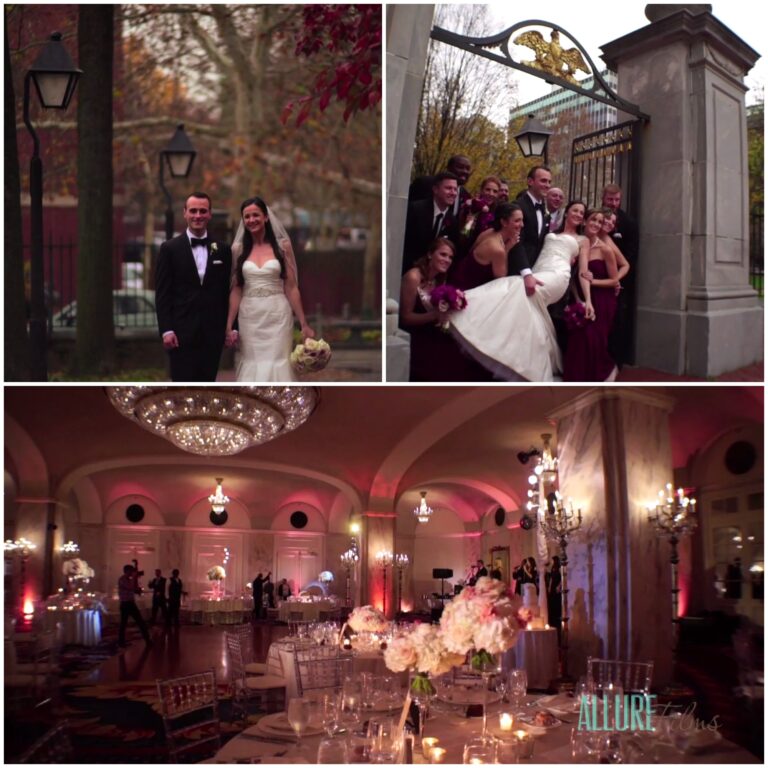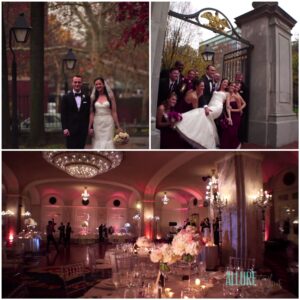 Congratulations to the newlyweds, and thanks for inviting Allure Films along to capture your big day!
Check out a preview from Jennifer and Gregory's Philadelphia wedding below:
Click here to speak with an Allure Films representative about our wedding videography packages.
Allure Films | Ritz-Carlton Philadelphia | Cathedral Basilica of Saints Peter and Paul | John Barone Photography | EBE Event & Entertainment