« Back to Blog
Karen and Matt's Wedding of Laughter and Love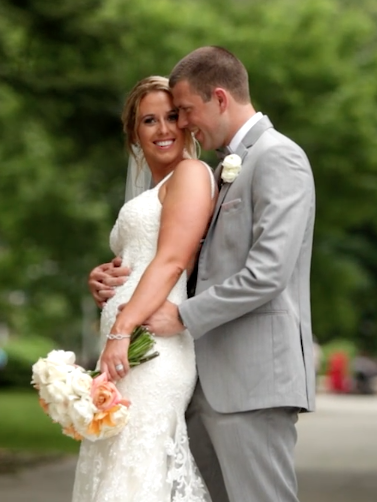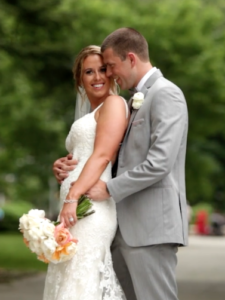 Everyone knows one of the keys to a good relationship is being able to have fun together. Throughout their wedding day, entertaining moments showcased Karen and Matt's personalities.  They tied the knot at Our Lady of Lourdes Church in Glassboro, New Jersey and celebrated their reception at the Crystal Tea Room in Philadelphia.
With wedding day nerves, Matt accidentally said, "I, Karen" when starting his vows. Laughter spread throughout the church and nervousness turned into hilarity. After the mishap, Karen said this moment made everything so much better. The rest of the ceremony went off without a hitch. Family and friends watched this special couple come together as one.
Our Allure Films team captured all of these wonderful wedding moments on video. Our partners at Philip Gabriel Photography took photos of the endless smiles throughout the day. We followed the wedding party to their reception venue at the Crystal Tea Room. This beautiful venue gave the couple a gorgeous space to continue their celebration. BVT Live's Jellyroll Band kept the fun going with entertainment that kept everyone on the dance floor.
It is always a privilege to film couples that are undeniably right for each other. The newlywed couple celebrated their day with so much laughter and love.
Congratulations Karen and Matt! We wish you a lifetime of joyful moments.
Click here for more information on Allure Films' wedding videography packages