« Back to Blog
Feast Your Eyes On This Ravishing Rittenhouse Hotel Wedding
Get the tissues ready – you'll certainly need them for Diana and Simon's heartfelt vows!
This adoring couple tied the knot at The Rittenhouse Hotel in the heart of Philadelphia's most prestigious neighborhood. This picturesque venue is breathtaking to begin with, but paired with the beautiful stylings of Lamsback Floral Decorators, it was transformed into a scene right out of a fairytale.
We were thrilled when Diana and Simon asked Allure Films to document their big day. It was a pleasure being a part of such a fun and romantic wedding. Family and friends were swept off their feet from beginning to end. Guests had nothing but sweet stories to share about our bride and groom.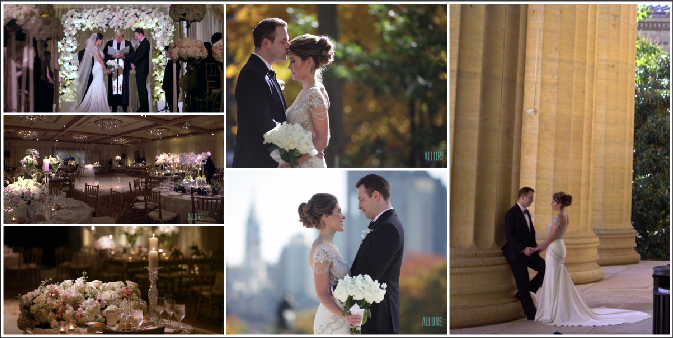 It was a pleasure working alongside our good friends at Baiada Photography to document this unforgettable day. Please enjoy a short preview from Diana and Simon's Rittenhouse Hotel wedding below:
Click here to contact an Allure Films representative about our wedding videography packages.
Baiada Photography | EBE | Lamsback Floral Decorators | The Rittenhouse Hotel