The Allure Films team was thrilled to join Carly and Louis for their special day at the Hyatt At The Bellevue! The day was filled with smiles, laughter, and lots of love that could be felt by everyone in attendance.
As the bride and groom got ready to recite their vows, the Allure team captured several heartfelt moments, from the first time Carly's dad saw his daughter in her wedding dress to Louis' smile as he read a special card from his future wife.
The Bellevue's rooftop venue, XIX and the Rose Ballroom, provided a stunning backdrop for the happy couple. Evantine Design did not disappoint with the flawless décor, and CTO Tribeca kept the entire room dancing all night long.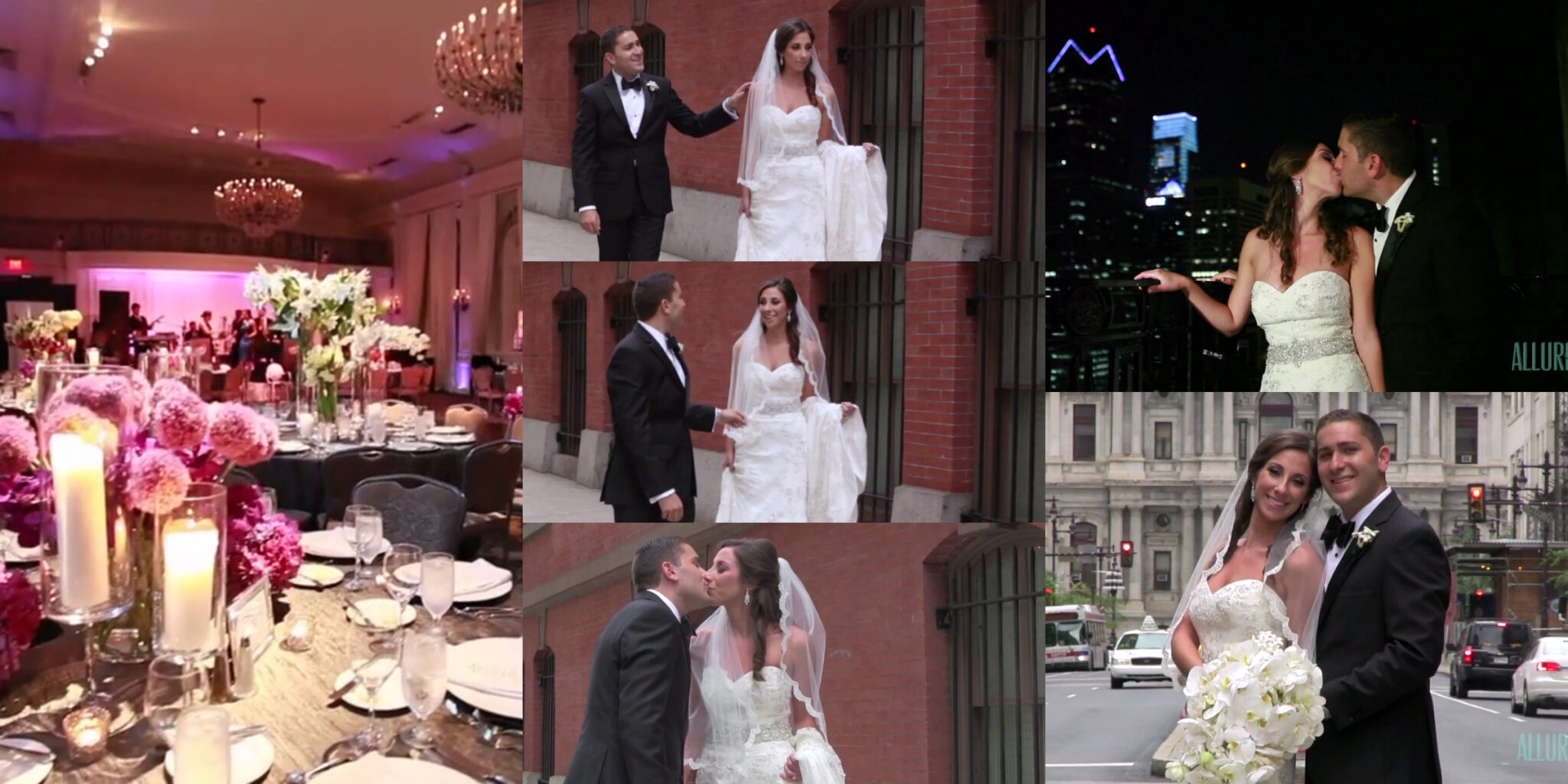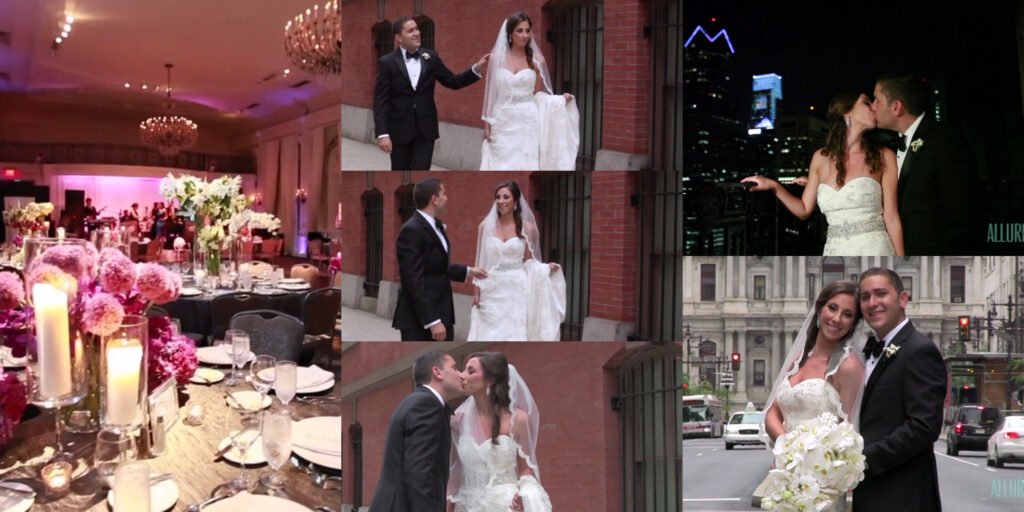 As Allure Films continued to capture breathtaking footage of the night's festivities, our good friends at Philip Gabriel Photography snapped photo after photo of the bride and groom stealing kisses, guests laughing, and even grandparents joining in for a dance or two!
What a fun-filled evening this turned out to be! Enjoy this sneak peek into Carly and Louis' special day, and congratulations to the newlyweds!
Click here for more information on Allure Films' wedding videography packages.
Allure Films | Philip Gabriel Photography | CTO Tribeca | Evantine Design | Rebecca Richman Events | Hyatt at The Bellevue – XIX