« Back to Blog
Warming Hearts With A Wintry Kimmel Center Wedding
Winter weddings are becoming more and more popular every year. We're so lucky to live in a city with tons of gorgeous indoor venues to house your wintry celebration, like the Kimmel Center in the heart of Philadelphia!
This beautiful performing arts center boasts soaring glass ceilings and unbeatable views of the city, as well as multiple spaces within the venue that can be customized to fit your every need. Situated on the Avenue of the Arts, its location provides perfect access to all of Philadelphia's best spots for a photo shoot. Just take a look at some of the incredible images that Allure Films captured on Laura and Greg's wedding day.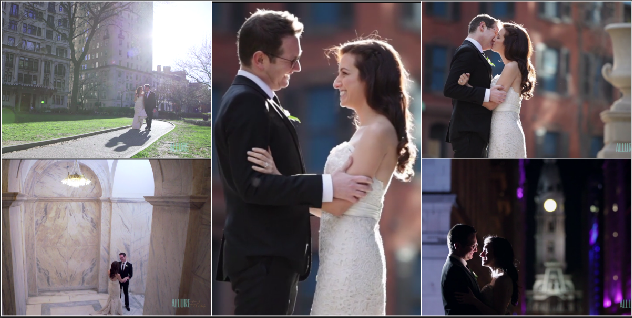 Laura and Greg's stunning Kimmel Center wedding was made even more romantic by the chilly weather. It just gave them one more excuse to stay snuggled together the entire day!
The day was filled with passionate words, an incredible venue, and a stunning bride and groom who couldn't stop smiling at each other. Their wedding day was nothing short of spectacular, and we were honored to be a part of such a memorable day.
Enjoy a preview of Laura and Greg's Kimmel Center wedding below!
Click to learn more about Allure Films' wedding videography packages.
Susan Stripling | American Deluxe | Kimmel Center | Petals Lane | Lauren James Events