Water Works Philadelphia Outdoor Wedding and Reception
Getting Ready at the Four Seasons Hotel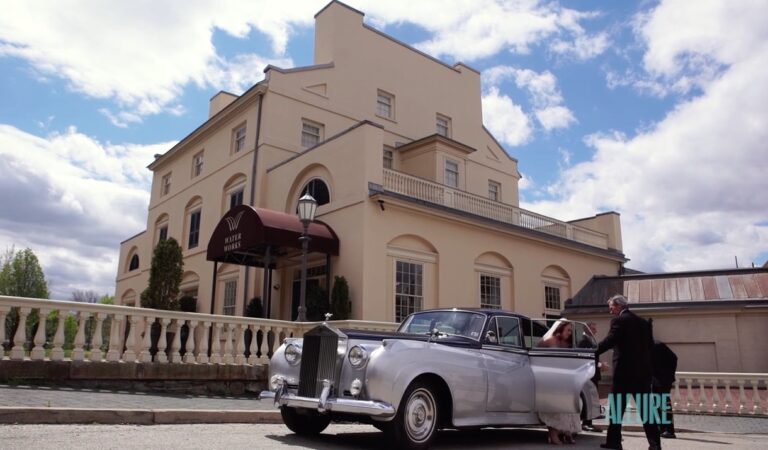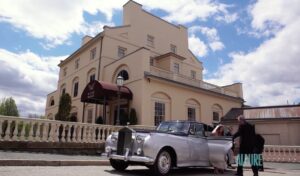 There is nothing more dreamy than an outdoor wedding, especially if it is held at Cescaphe's Water Works. Brittany and Drew celebrated their special day with an outdoor ceremony in Philadelphia's Fairmount Park. Before the ceremony, they started their day getting ready at the Four Seasons Hotel. With help from her bridal party, Brittany transformed into her wedding gown, makeup, and hair. When finished, Brittany donned a floral, lace dress with a floor length veil. To top it off, she arrived in style in a silver town car to meet Drew at Water Works.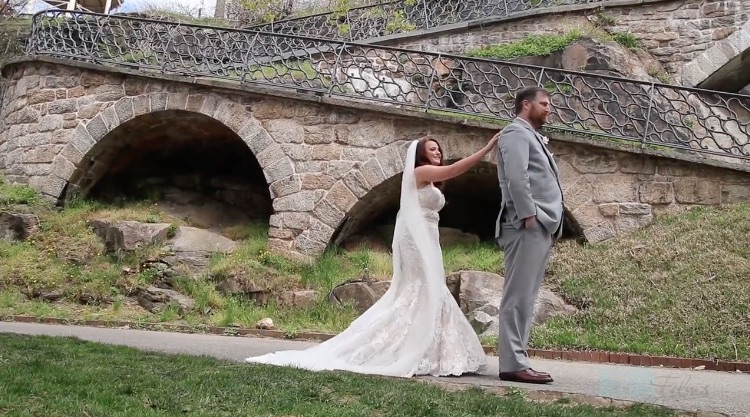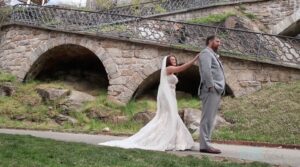 Along a path nearby, Brittany made her way to meet Drew for the first time that day. In a silver suit, Drew waited for his bride. Their first look was one to remember, and his reaction could not have been better: "Oh my goodness, you look unbelievable! Super unbelievable!"  His eyes lit up as he saw Brittany, and he couldn't stop exclaiming how beautiful she looked. After sharing their private moment, the two were ready to be wed.
A Non-Traditional Wedding Ceremony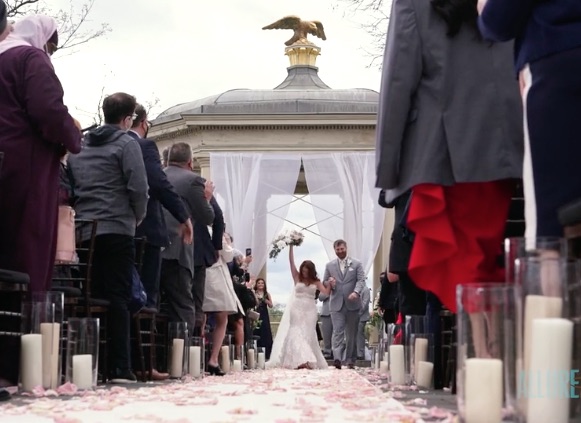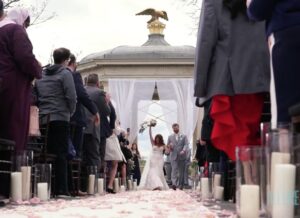 Brittany and Drew chose to have their ceremony at the Water Works gazebo. You would never guess how close you are to Philadelphia when you see this scenic area. Pastel flowers and transparent fabric hung on the gazebo, adding to the dreamy atmosphere. The riverside space was the perfect ceremony location for their wedding. After walking up the candlelit aisle, Brittany met Drew to begin their ceremony.
One of the most touching parts was Brittany and Drew's unique vows. They shared vows with a personal twist. For Brittany's vows, she shared:
"I, Brittany take you, Andrew, as the person you are today and the person you will grow to be tomorrow. I promise to get lost with you, find a way with you, and to hold your hand through all life's adventures. I promise to be understanding and supporting no matter where this road may lead. No matter where we are, I will be your home and you will be mine. I love you today and promise I will always love you tomorrow."
Talk about beautiful! They shared a unique and modern take on traditional vows. After exchanging their vows, the officiant named them husband and wife. They walked back up the flower petal aisle as their friends and family cheered around them.
Reception at the Water Works Philadelphia Mill House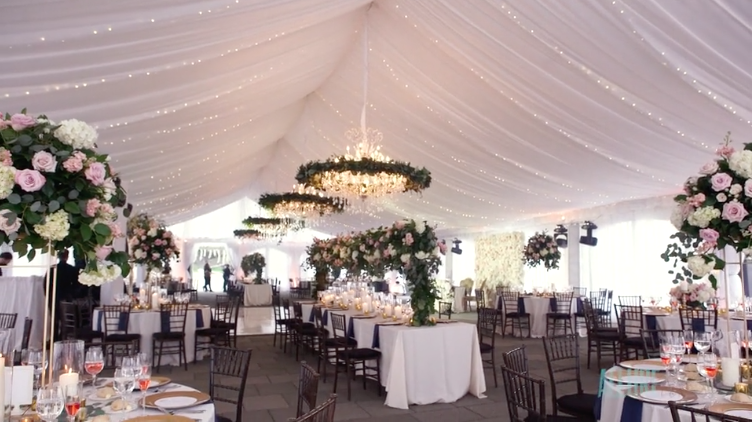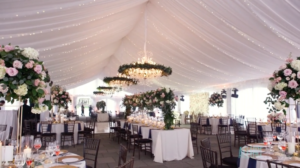 After the ceremony, everyone made their way to the Mill House at Water Works. The Mill House is an open, tented area with twinkling lights and outdoor chandeliers. Brittany and Andrew danced the night away with help from our friends from Synergetic. They ensured everyone had a great time dancing and celebrating at the reception with great audio and lighting.
Through many speeches, friends and family celebrated Brittany and Drew's union. In her speech, Brittany's sister summed it up best: "To the both of you, I wish you eternal love and happiness, and I can't wait to see what the future holds." On a funny end, she quoted the Bee Gees saying, "'You're more than a woman to me,' because you are my sister forever and always. I love you guys so much and I am beyond happy for you two." There was so much love throughout this wonderful day, and our Allure Films team was so glad to be a part of it.
Congratulations again to Brittany and Drew! We wish you a lifetime of happiness together.
Click here for more information on Allure Films' wedding videography packages
For a second look on what it's like to have a wedding at Water Works, take a look at Jessica and Thomas' wedding day!