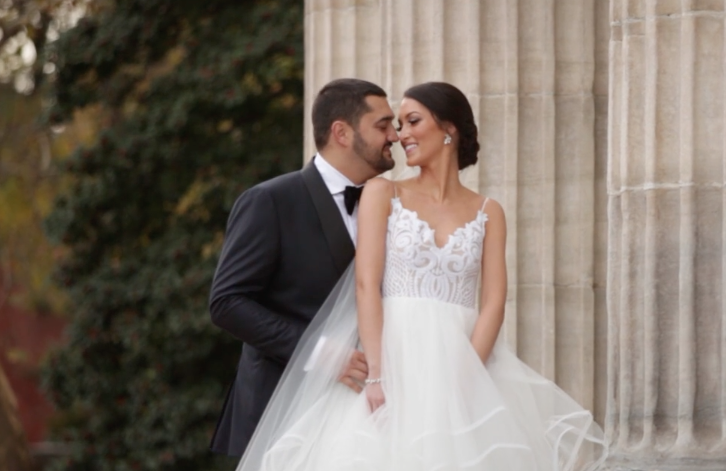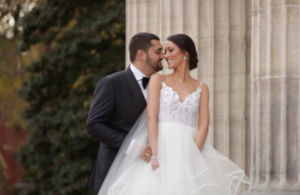 An abundance of happy tears flowed throughout Crystal and Giuliano's wedding day. After preparation at the Hotel Monaco, the couple relocated to the Ballroom at the Ben for their ceremony and reception.  They vowed that the day was not about starting a new life, but strengthening the bond they already had together.
During the reception, no one got through their speeches without shedding a few happy tears. Everyone genuinely adored the couple and their decision to come together as husband and wife. In celebration, family and friends danced the night away with the newlyweds to entertainment from DJ Sat-One. As the dancing ensued, flashing lights and sparkling towers made the reception even more exciting.
Our Allure Films team was honored to film this day, especially since we were able to work alongside our talented friends from Philip Gabriel Photography. It is easy to capture true love like that between Crystal and Giuliano. We wish them so many more exciting days together.
Congratulations Crystal and Giuliano!
Click here for more information on Allure Films' wedding videography packages