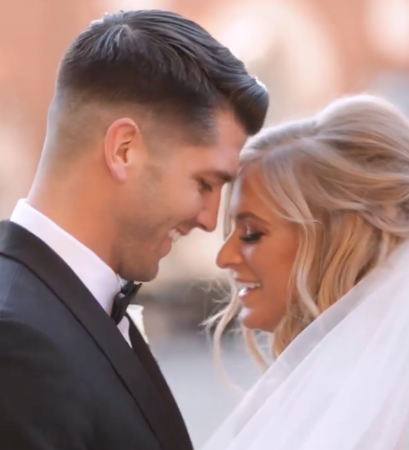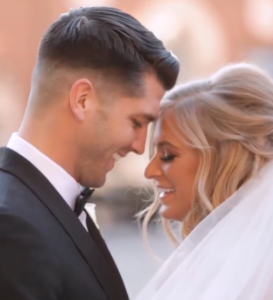 We had the honor of filming Colleen and Steve's wedding day at the Ballroom at the Ben. The two had a beautiful church ceremony, but then continued on to their reception at the Ballroom at the Ben. This Finley Catering venue was the perfect  choice for their elegant wedding day.
They celebrated with the help of EBE Talent, who kept everyone on the dancefloor. Evantine Design made this day even more beautiful with their gorgeous decor. Our Allure Films team captured this day on film and worked alongside Alison Conklin Photography who took photographs for the couple.
Colleen and Steve truly had such a heartwarming and special day. Every family member and friend seemed to have something to say about their favorite couple. Colleen's sister said in her speech, "If I could have handpicked a guy for my sister to marry, it would have been Steve." Everyone agrees that they are a "10/10" couple overall!
Congratulations Colleen and Steve! We wish you many more joyful days together.
Click here for more information on Allure Films' wedding videography packages