« Back to Blog
Dance the Night Away at Lauren and Mitchell's Wedding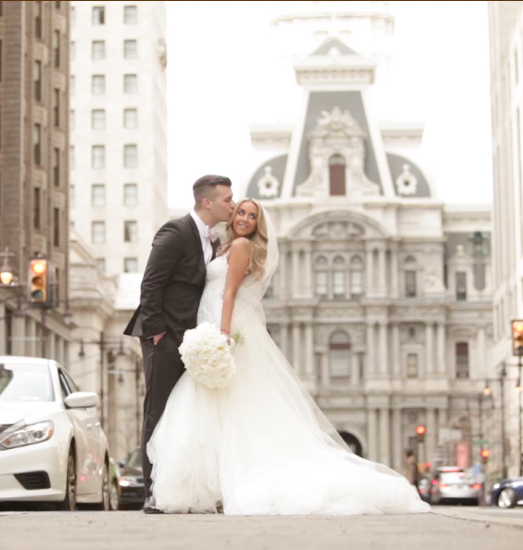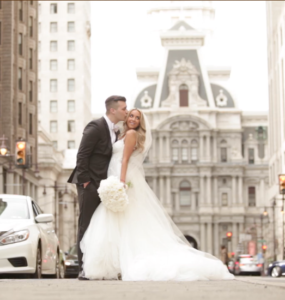 Celebrating just north of Philadelphia at the Golden Gates Restaurant, Lauren and Mitchell's wedding showcased a perfect mix of elegant and show stopping. Always masters of creation, Evantine Design created a glamorous scene that transferred from service to reception. With the white of the flowers and Lauren's dress, the the decorations seem to glow in the lights of the reception.
Even with all of the exciting effects, nothing outshone the bride and groom's romantic sparks. Friends and family gave speeches and kind words about the couple's connection and their newly joined families. During a toast, Lauren's best friend gives a touching sentiment about how Mitchell looks at Lauren like "she is the most beautiful woman in the world."
The always exemplary crew from Philip Gabriel Photography captured this sentiment with some beautiful moments in front of Philadelphia's City Hall. Our partners always do a phenomenal job photographing the love between couples, an they surely did for Lauren and Mitchell. While our partners photographed the wedding, the Allure Films team captured the rest of the day on video for even more memories.
After cutting the cake, the newlyweds and guests danced the night away thanks to Golden Gates' band and dance floor. Our crew couldn't have been luckier to capture this couple's spark.
Congratulations Lauren and Mitchell! We wish you a lifetime of laughter and happiness.
Click here for more information on Allure Films' wedding videography packages