« Back to Blog
Happy Anniversary Vito and Bill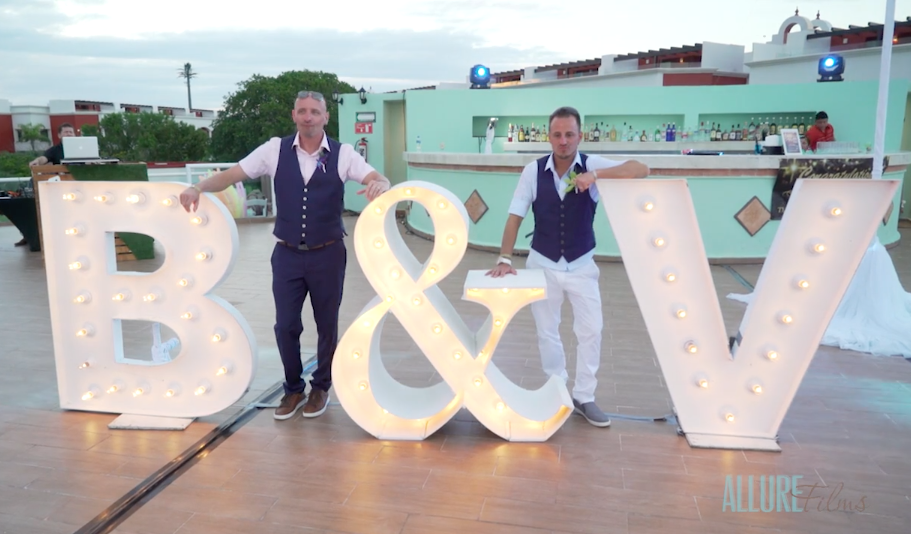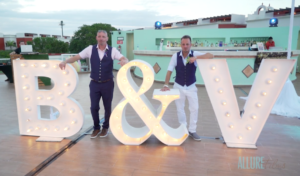 We want to wish a happy anniversary to our good friends, Vito and Bill! It is always a pleasure to work beside friends, and it is even better to capture their wedding day. Vito and Bill celebrated in style at the Hard Rock Riviera Maya. Their beachside wedding was the perfect mix of sentimental and exciting.
Our crew at Allure Films filmed the day for our friends' beachside wedding. Vito and Bill also asked our partners at Pictures by Todd to photograph their big day. They captured beautiful and breezy photos of our happy couple enjoying their day in the sun.
Like they said in their vows, Vito and Bill, you do truly fit together like legos. We were so honored to be a part of your big day and wish you all the best. Happy two years!
For a look inside their exciting wedding day, check out the video below!
Click here for more information on Allure Films' wedding videography packages.
For a more details on their big day, read our first post all about their wedding day