« Back to Blog
Love, Laughter, And Plenty Of Patriotism At A Union League Wedding
What an overwhelming day filled with love!
From the love for their country, to the love for their city, to their undying love for each other, Christine and Evan's wedding day was one of the most romantic events that Allure Films has had the privilege of filming.
As members of the United States Air Force, the beautiful couple carried a patriotic theme throughout their wedding. Red, white, and blue dresses, flowers, and even the wedding cake kept everyone feeling festive and the venues looking incredible.
Christine and Evan exchanged their vows at the stunning Cathedral Basilica of Saints Peter & Paul, right at the heart of Philadelphia. Afterward, they were whisked away to some of Center City's most amazing locations, where our friends at Philip Gabriel Photography snapped photographs of the entire wedding party having fun.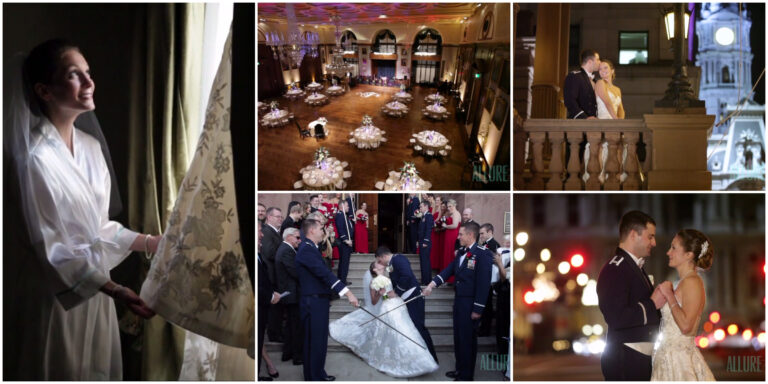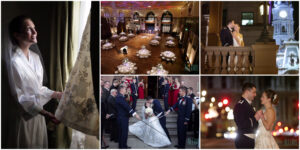 After sneaking several kisses underneath the new "AMOR" sign at the top of the Art Museum Steps, the newlyweds moved the party to The Union League of Philadelphia. With more than 150 years of history supporting the United States military, it was the perfect place for Captain and Mrs. Farren to celebrate their marriage.
From the lively music by EBE Dreamtime to Evan's one-of-a-kind Eagles party shirt hidden under his uniform jacket, the fun-filled reception was definitely one for the books.
Congratulations to the newlyweds! Thanks for letting the Allure team be a party of your special day! Enjoy this preview from Christine and Evan's Union League wedding:
Click here for more information on Allure Films' comprehensive wedding videography packages.
Philip Gabriel Photography | EBE Dreamtime | The Union League of Philadelphia | Carl Alan Floral Design Ltd.