« Back to Blog
A Wedding At The Union League – Four Years In The Making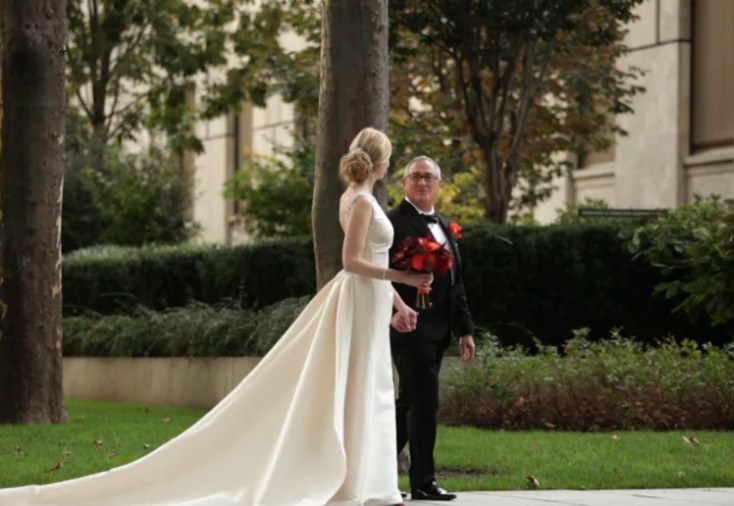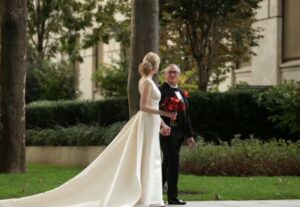 After being together for "four years, nine weeks, three days and 19 hours," Meagan & Michael finally tied the knot before friends and family at the Union League of Philadelphia.
Our filmmakers were there from the beginning to document the preparation before the ceremony, and the stunning footage kept rolling all the way to the end of the reception. Our friends at Philip Gabriel Photography were there to get great shots of Meagan & Michael in front of City Hall and the Art Museum, along with indoor shots of the couple in the Union League's Four-Diamond hotel The Inn.
Michael's son stood by his side serving as his father's best man, while Meagan's sister served as her Maid-of-Honor and walked her down the aisle. At the end of the night, Meagan & Michael – who are known as "M&M" – cut into an adorable wedding cake featuring a bride and groom M&M cartoon candy wedding topper. The newlyweds loved it just as much as their guests did!
Congratulations Meagan & Michael, and may all your days, weeks, months and years together be filled with a tremendous amount of love! Thank you for allowing the Allure Films team to capture your stunning wedding at the Union League!
Contact Allure Films for more information on our comprehensive wedding videography packages.