« Back to Blog
A Sparkling Wedding in Logan Square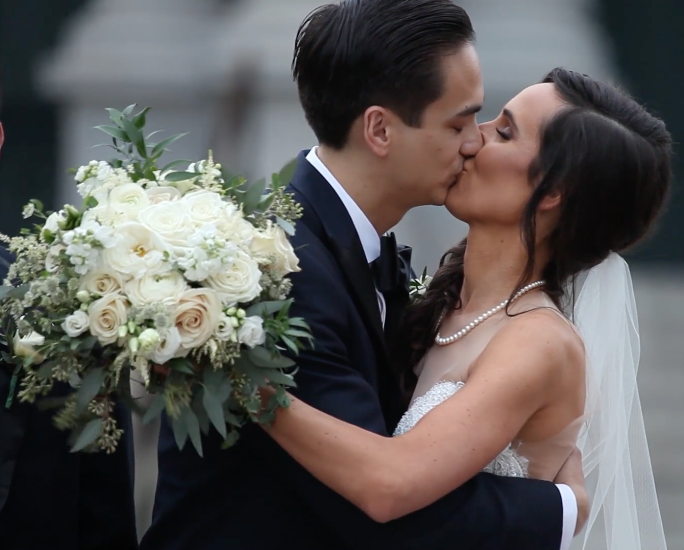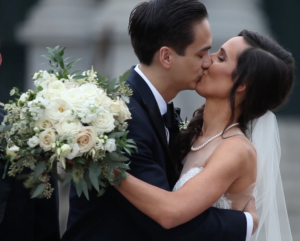 The best couples understand that even in the busiest of times, you should still make time for each other. Through long hours and busy schedules from their medical professions, the two always supported each other. While John's original rule was to stay a bachelor through his residency, his love for Christyna changed his mind. Their strong relationship led them to a joyful wedding day, starting out in Logan Square. At The Logan, the couple and wedding party prepared for the ceremony, located at St. Peter and St. Paul Basilica.
After relocating to the Basilica, the ceremony began. In front of family and friends, John and Christyna joined together in a new partnership. They vowed to stay by each other's sides and continue to grow in faith and love together.
The newlyweds then relocated a third time to the Please Touch Museum in Fairmount Park. The charming venue came with a carousel ride to begin the celebration. In the banquet hall, Carl Alan Floral Designs decorated the room with gorgeous flower arrangements. The fun continued as CTO Tribeca began to entertain with their 10-piece band. Guests danced and sang along to keep the celebration going.
Throughout the exciting day and night, our Allure Films team captured these exciting moments. Our friends from Philip Gabriel Photography also helped capture these memories in photos. We were honored to capture this day for Christyna and John for them to look back on for years to come.
Congratulations Christyna and John! We wish you happiness in every day together!
Click here for more information on Allure Films' wedding videography packages