« Back to Blog
A Colorful Wedding at the Ellis Preserve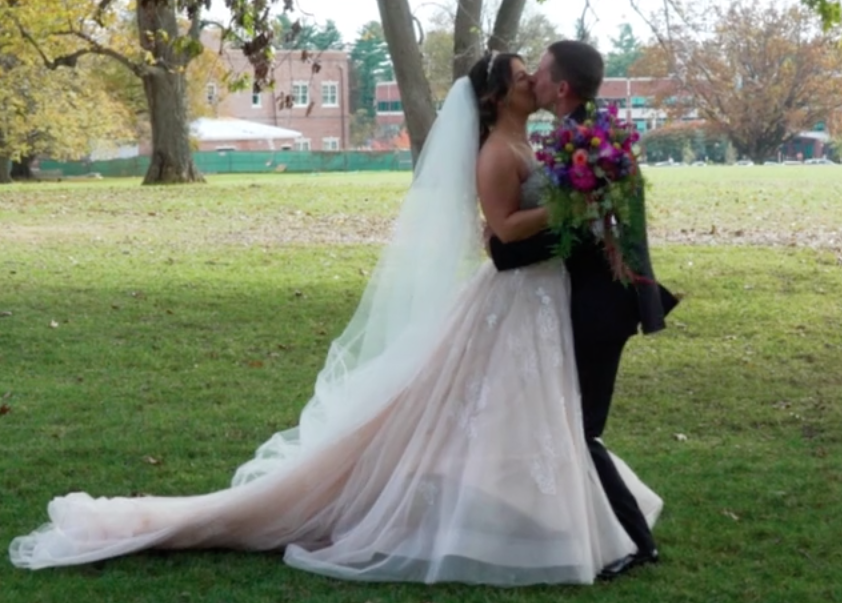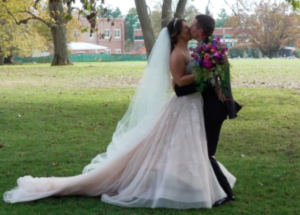 Christine and Bill celebrated a colorful outdoor wedding at Ellis Preserve. From the light pink underlay of Christine's dress to her vibrant flower arrangements, everything was bright and cheerful. The brightest part of the day, however, was Christine and Bill's love for each other.
After a heartfelt ceremony outside, Christine danced back down the aisle with her new husband to continue their day inside the Ballroom at Ellis Preserve. They had a grand entrance and started their reception with great entertainment from Silver Sound DJ's. Christine, Bill, and all of their guests danced the night away inside and enjoyed great cuisine from Finley Catering.
It was easy for our Allure Films team to capture this day on film because Christine and Bill fit so effortlessly together. Finley Catering's venue also creates the perfect wedding backdrop for film. Our friends from Campli Photography joined us and took beautiful photos throughout the day.
Congratulations Christine and Bill! We wish you many more exciting days together!
Click here for more information on Allure Films' wedding videography packages