« Back to Blog
Sparks Flew at Sara and Kristopher's Wedding Day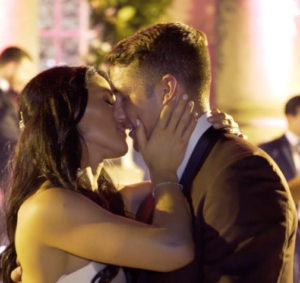 Sara and Kristopher are a couple that's been through it all. From Nashville to West Chester, this couple's love persevered through every major life change. Even miles away, they always connected in the morning and night to be the beginning and end of each other's days. After all the time apart, Sara and Kristopher moved back to West Chester to start their lives together.
The two married in St. Agnes Church in their new home town and had their reception at Ellis Preserve in Newtown Square. The two happily joined together during the ceremony after listening to the priest's wisdom on how to grow in love and make "a little heaven" in their home. Sara and Kristopher had a beautiful ceremony followed by whistles and cheers from the guests. The excitement carried on as they departed to the reception at the scenic Ellis Preserve.
Sparks literally flew at the reception as the newlyweds and guests lit sparklers to celebrate. In the midst of all the fun, family members from both sides made speeches welcoming the couple into their newly joined family. Our team at Allure Films was lucky to witness all of the love and support this couple received on their big day. Our friends from Baida Photography also did a great job taking photos for the bride and groom throughout the day. As the night went on, everyone celebrated Sara and Kristopher's new start together.
Congratulations Sara and Kristopher! We wish you many more happy days together.
Click here for more information on Allure Films' wedding videography packages